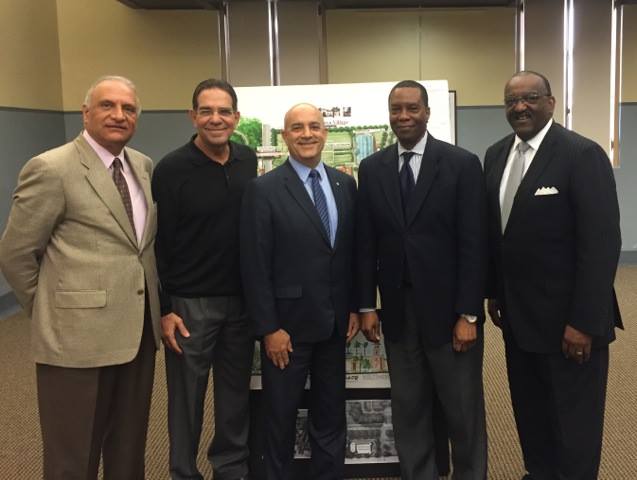 Bahamas Consul General meets with Miami-Dade Commissioners
Bahamas Consul General to Miami H. Ricardo Treco recently participated in a meeting to discuss the possibility of adding a Bahamian-themed museum display at the world famous Vizcaya Museum and Gardens.
Consul Treco met with Miami-Dade County Commissioners Xavier Suarez and Dennis Moss to discuss developing an exhibition space highlighting the contribution of Bahamian artisans in building the historic site. Modeled after a lavish Italian Renaissance style palace, Vizcaya was built in 1916 as the winter residence of industrialist James Deering. Bahamian stonemasons from Coconut Grove were a major part of the design and construction team. About a thousand individuals may have been involved in creating Vizcaya, with several hundred workers employed at the height of construction.
Due to its diverse contributions by iconic artisans, the estate is currently operating as a decorative arts museum by the Dade County Park and Recreation Department.
The iconic stonework completed by Bahamian stonemasons can be seen in the property's numerous formal gardens, inspired by Italian Renaissance palace gardens. Among the many gardens at Vizcaya are the Theatre Garden, a small garden in the form of an Italian outdoor theatre, and the Fountain Garden, a large circular garden with a 16th century fountain at its center.