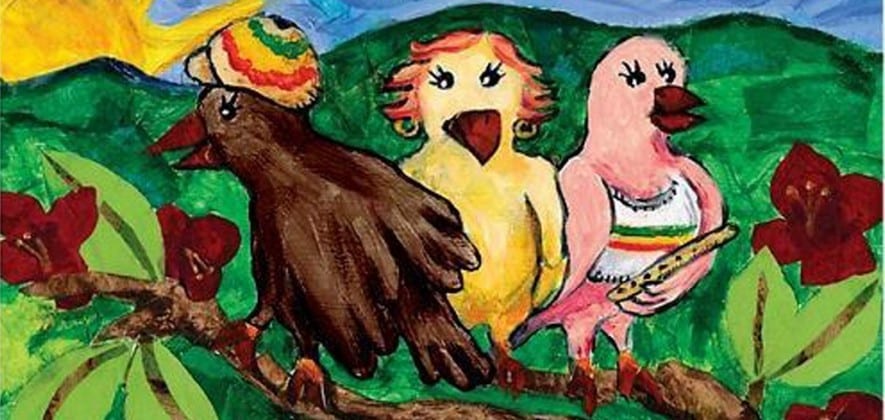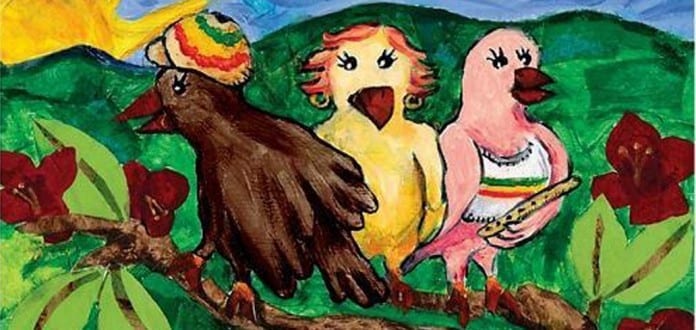 Celebrating Jamaican culture and the incredible music of Bob Marley, who would have turned 71 on February 6, The Family Fun and Smart Stage Matinee Series at Aventura Arts & Cultural Center presents "Three Little Birds," based on the children's book by Marley's daughter Cedella.
This delightful children's musical tells a tale of triumph over anxiety and centers on young protagonist Ziggy as he tries to conquer his fear of hurricanes, mongooses, the bogeyman Duppy and other aspects of life in Jamaica that render him afraid to leave the house. This lively and colorful show is woven with a score of Bob Marley's favorite songs, whose music is known worldwide for powerful messages of love, peace and harmony.
The show is presented as part of the Family Fun series on Sunday, February 7 at 11 a.m. and 1 p.m. Each Family Fun Series performance provides the ultimate family theater-going experience with free pre-show face painting, art activities provided by Young At Art Museum and complimentary post-show snacks. The show will also be shown as a Smart Stage Matinee on Monday, February 8 at 10 and 11:30 a.m.