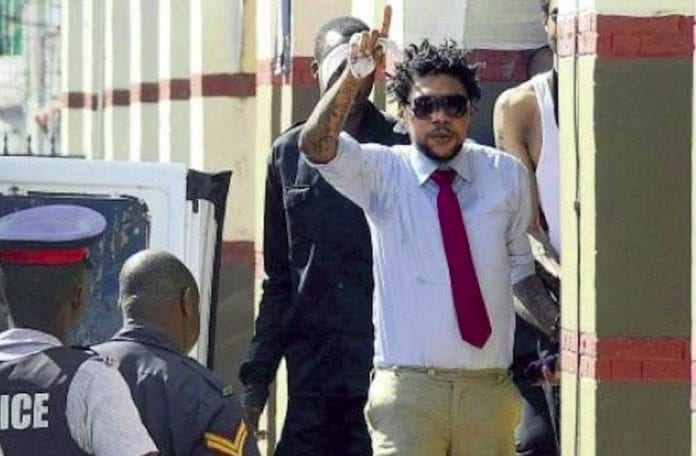 On Monday, the Court of Appeal in Kingston Jamaica, ruled that dancehall artist Vybz Kartel and three others, who are currently imprisoned on a murder charge would be allowed an appeal hearing on that charge.
Kartel, whose real name is Adijah Palmer, and three other men, Shawn Campbell, Andre St. John and Kahira Jones were convicted and sentenced to life imprisonment in 2014 for the murder of Clive "Lizard" Williams on August 16, 2011 at Kartel's in Havendale, St Andrew.
Since the men were convicted their attorneys including Queen Counsels Valerie Neita-Robinson and Tom Tavares-Finson, and Bert Samuels have been preparing to appeal the conviction.
Fresh evidence allowed
With the appeal granted by Court of Appeal President Justice Dennis Morrison and justices Patrick Brooks and Frank Williams, the attorney are able to present fresh evidence that they hope will overcome the conviction.
According to a Jamaica Observer report, Bert Samuels, attorney to Shawn Campbell has been allowed to provide key evidence in the way of a statement from witness Lamar Chow, given to police on August 24, 2011, that he had arrived at Kartel's house at 8:00 pm, which is contrary to evidence he had given during the trial that he had arrived about 5:00/ 5:30 pm.
The court is also allowing an affidavit from attorney Kymberli Whittaker accompanied by two statements from jurors who were involved in the murder trial.
Statement from jurors
Attorney Whittaker's affidavit and statements by the two jurors were collected by the prosecution as part of evidence in the corruption trial of juror Livingston Cain. After Kartel's trial Cain was arrested on charges that he tried to bribe the jury foreman to return a not guilty verdict favoring the four men.
That trial is before the Kingston and St Andrew Parish Court.
According to the Observer, Queen's Counsel Valerie Neita-Robertson, representing Kartel, in the statements the jurors  indicated the foreman played the alleged recording of Cain trying to bribe him during the trial. Neita-Robinson is arguing that there should have been the declaration of a non trial once he was aware of the bribery allegations.
The appeal session is expected to begin on July 16 in the Kingston and St. Andrew Parish Court, and is expected to continue for one week.