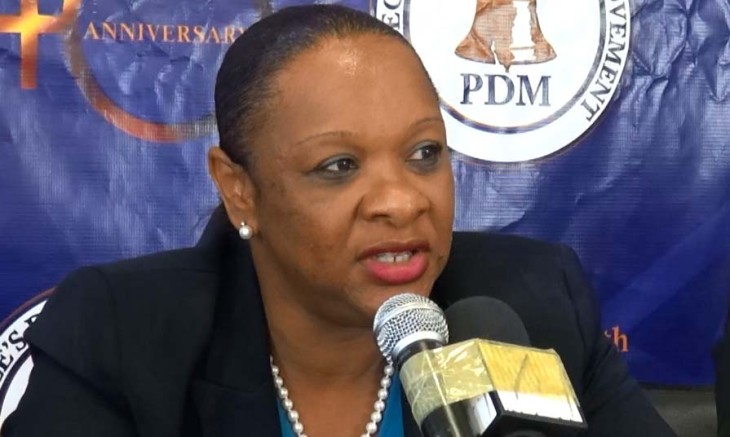 Voters elect first woman to head TCI government
Voters in Turks and Caicos Islands (TCI)  on Thursday elected the first ever woman to head a government in  British Overseas Territory and in the process booted Premier Dr. Rufus Ewing out of Parliament.
The preliminary results released Friday by the electoral officials showed that Sharlene Cartwright Robinson, 45, had led her opposition People's Democratic Movement (PDM) to victory, winning seven of the 10 constituencies. The party also won four of the five at large candidates
According to the figures  –  Cartwright Robinson, won the most votes in the at large candidates poll, receiving 3024 votes, while the outgoing Premier, who led the ruling  Progressive National Party (PNP) into the election, could only muster 2, 234 votes, losing out on becoming one of the five successful candidates. He received 2,234 votes.
Another casualty of the poll is former premier Michael Misick, who is before the courts on allegations of corruption..
In the 2012 general election, the PNP won six of the 10 constituencies and two at large seats, while the PDM won four constituencies and three at large seats.
The only successful PNP candidate in the at large candidate election is the former finance minister Washington Misick, who polled 2335 votes.