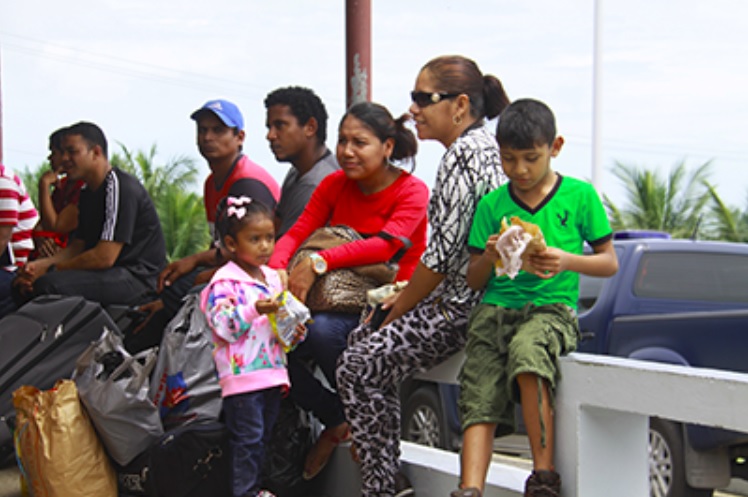 The number of Venezuelan nationals seeking asylum or detained at the main immigration center here has increased significantly, a joint select committee of the Trinidad and Tobago Parliament has been told.
2,000 Venezuelans apply for asylum
Acting Chief Immigration Officer, Charmaine Gandhi-Andrews, told the committee on Friday that an estimated 2,000 Venezuelans have applied for asylum here in recent months.
The joint committee was told that in 2015, there were a total of 29 male Venezuelan detainees, but one year later the figure had risen to 125 including 97 females. Last year, there were 45 men and 82 women.
Gandhi-Andrews told the committee that Venezuelans have been coming to Trinidad in significant numbers given the ongoing political situation in the South American country.
Most enter illegally
She said that on a weekly basis, between 150 to 200 Venezuelans arrive by sea, some of them, illegally.
"But the numbers we have been seeing at the detention center…the majority of them…at least 90 per cent of those persons have entered the country illegally or have a criminal conviction…either possession of drugs for the purpose of trafficking or possession of arms and ammunition," Gandhi-Andrews said.
She said most arrive without travel documents, making it difficult for the Immigration Division to identify them and that 67 Venezuelans including 30 females are now housed at the Immigration Detention Centre (IDC).
She told the committee that there are plans to repatriate the Venezuelans using the Trinidad and Tobago Coast Guard, but that initiative is yet to materialize.
She said between 2014-16, an estimated 60,000 Venezuelans arrived in the twin island republic.