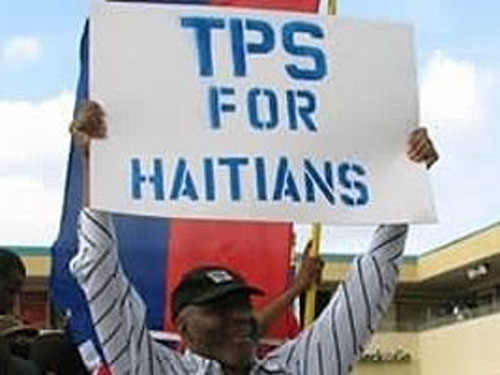 WASHINGTON, CMC – The United States government has decided to comply with a District Court judge order temporarily preventing the Trump administration from evicting Haitians with Temporary Protection Status (TPS).
Justice Edward Chen had issued the injunction order on October 3 last year and on Friday the US Department of Homeland Security (DHS) has officially published on the Federal Register website, a notification of its decision to extend until January 2020 the TPS protection.
"Through this notice, the Department of Homeland Security announces actions to ensure its continued compliance with the preliminary injunction order of the U.S. District Court for the Northern District of California in Ramos v. Nielsen…"it said.
The DHS said that beneficiaries under the TPS designations for Sudan, Nicaragua, Haiti, and El Salvador will retain their status while the preliminary injunction remains in effect, provided that an individual's TPS is not withdrawn under Immigration and Nationality Act because of ineligibility."
The DHS said it was further announcing it is automatically extending through January 2, 2020, the validity of TPS-related Employment Authorization Documents (EADs), Forms I–797, Notice of Action and Forms I–94 regarding the arrival and departure records of those persons.
It said that the notice on its website also provides information explaining DHS's plans to issue a subsequent notice that will describe the steps DHS will take after January 2, "should continued compliance with the preliminary injunction be necessary."