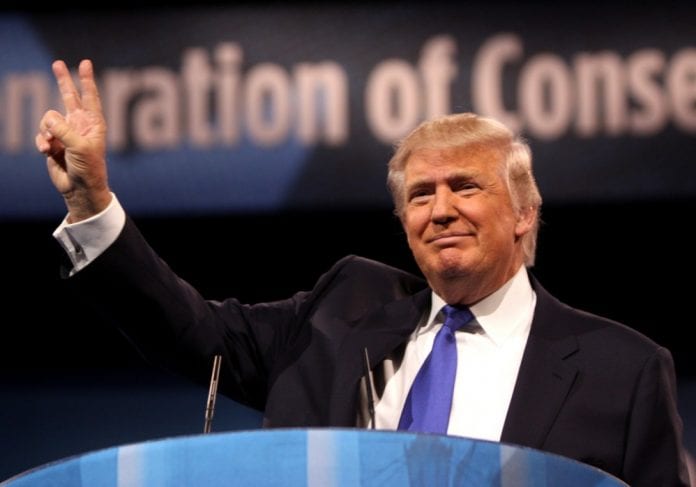 Understanding Immigration Before Trump Takes Office
By Attorney Caroly Pedersen, Esq. of the American Immigration Law Center – 954-382-5378
On January 12, 2017, President Obama announced that the policy called "Wet-Foot/Dry Foot", which allowed Cuban Nationals who had reached a U.S shore or border to immediately qualify for asylum would be terminated effective immediately. This policy change will result in Cuban Nationals being treated like all other Nationals who apply for asylum, in that they will need to prove eligibility in order to obtain relief. This policy change was in part prompted by the massive surge in the number of Cubans arriving at U.S. borders in the recent months. According to reports, between 2012 and 2015 approximately 118,000 Cubans applied for asylum at U.S. borders. However, during 2016 alone, nearly 41,500 Cubans applied for asylum and over 7,000 in just the months of  October and November 2016 alone.
The special treatment of Cuban Nationals over the years has lead to increased criticism from all sides, including Senator Marco Rubio, whose parents immigrated from Cuba. According to staunch critics, Cuban Nationals automatically receive benefits most other Immigrants are not eligible for, including food stamps, healthcare, disability and other welfare  beneficial entitlements exceeding $680 million a year, averaging $500 per month.
The USCIS confirms that the new policy does not apply to Cuban nationals who applied for asylum prior to January 12, 2017.You can read more about the Whitehouse announcement and related stories by visiting our website at: www.Immigratetoday.com and clicking on the Immigration Newsletter link.
ENLIST Act Giving Dreamers Legal Status Through Military Service Re-introduced In Congress
 On January 3, 2017, Republican Rep Jeff Denham re-introduced the ENLIST ACT "Encourage New Legalized Immigrants to Start Training Act" to allow qualifying Dreamers to obtain legal Immigration status through military service. Under the Bill, Dreamers would receive Permanent U.S. Residency once they complete their term of military service. Minimum enlistment requirements include fluency in English and possessing a High School Diploma. You can read the Encourage New Legalized Immigrants to Start Training Act by visiting our website at: www.Immigratetoday.com and clicking on the Immigration Newsletter link. 
Department of Homeland Security Proposes To Increase EB-5 Investment Requirements Between 80 to 170%!
The Department of Homeland Security ("DHS") published a proposal on January 13, 2017 called the "EB-5 Immigrant Investor Program Modernization" announcing its intended changes to the existing EB-5 Investor program, including dramatically increasing the regular minimum investment capital required by investors from $1 million to $1.8 million, representing an 80% increase. Investors in designated Regional Centers (TEA areas), would be required to invest $1.35 million, up from $500,000, a 170% increase! The public has 90 days to review the proposals and provide comments before the rule is made final. You can review the 115 page EB-5 Immigrant Investor Program Modernization proposal by visiting our website at: www.Immigratetoday.com and clicking on the Immigration Newsletter link.
USCIS Announces Upcoming Swearing-In Ceremonies For Some South Florida Locations:
 Miami Field Office –   January 27
Hialeah Field Office – January  28, 30, and 31
Kendall Field Office – January 26 (Special Ceremony at Everglades National Park) , 20, 27, and 31
Oakland Park Field Office –  January  20 and 27
THIS WEEK'S IMMIGRATION QUESTIONS & ANSWERS
Question: I got naturalized in 2009 and filed for my brother and his family. The application was approved and I got a letter from the national visa center  saying that they have the case. I assumed that they would be sending a notice for us to provide the affidavit of support so my brother, his wife and kids can get ready for their  interview at the embassy in Kingston, Jamaica, but I hadn't heard anything from them and it had been nearly a year. I called and they said something about no visa was available and my brother has to wait until they get notified. I'm really confused. I saw on the Immigration website that the California service center was processing for the date May 17, 2011 and I filed my brother's case in 2009, so why do they have to wait? Can you please help us to get this straightened out so they can join our family here in the U.S. as soon as possible, thank you.
 Answer: That is a great question. I understand your confusion. For background, the waiting line for siblings (the F-4 Immigration category) is about 12+ years. It is confusing because the USCIS processing time for the actual I-130 family petition you filed is what the USCIS website is referring to, since it takes about 5-6 years before the USCIS to approve the case. Once the case is approved by the USCIS, it sends the file to the National Visa Center (NVC) to hold until a visa becomes available. This is where it gets tricky. The National Visa Center is in charge of holding Immigration cases until Immigrant Visas become available, then taking care of processing the case for the U.S. consulate in order for Immigrants to receive their interview so that they can be issued Immigrant Visas and proceed to finally immigrate to the U.S..
There are long waiting lines for most family members to immigrate to the U.S. depending upon their relationship to the U.S. Resident or Citizen sponsor and also depending upon their nationality. The general waiting line for siblings of U.S. Citizens is 12+ years for all countries except China, India, Mexico and the Philippines which are longer. You keep up to date on the monthly visa availability by visiting the Visa Bulletin website. So for siblings, generally about 12+ years down the road, the NVC will send you a letter/email notifying you that consular processing is beginning. Nothing happens between now and then. If you move, please update the NVC. There is no way to expedite the process because it is not a matter of "processing", it is a matter of too much demand for too few Immigrant visas for siblings. Once you receive the letter notifying you that consular processing has begun, we can take the case from there and pay the NVC bills for your brother and family and take care of preparing all the financial affidavits of support and other required documents necessary to finalize the case and get the family through the consular interview process so that they can finally join you here in the U.S..Get  a link to the Visa Bulletin website by visiting our website at: www.Immigratetoday.com and clicking on the Immigration Newsletter link.