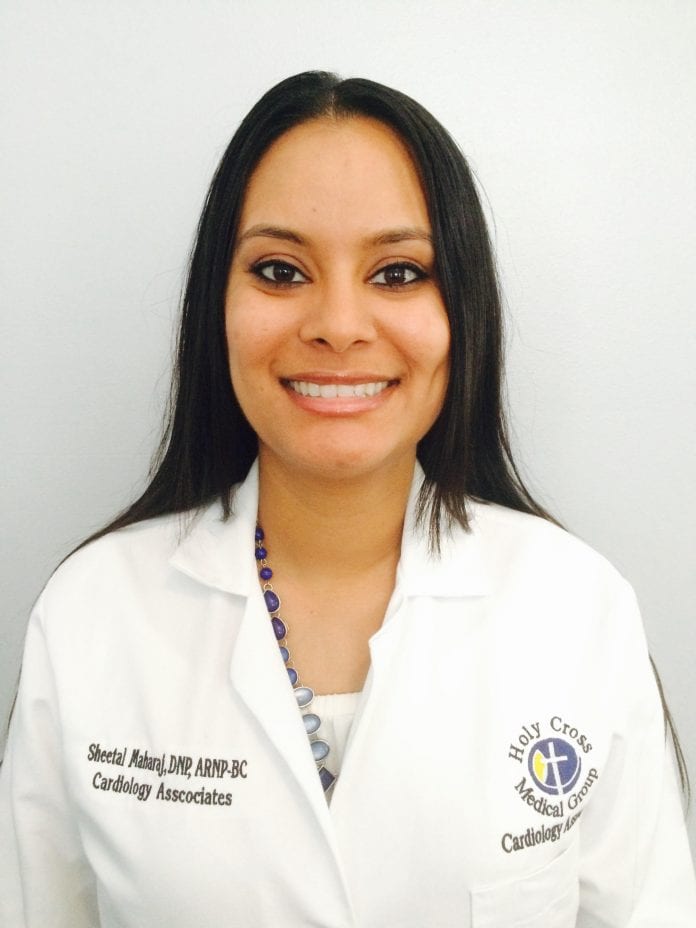 Dr. Sheetal Maharaj
The Healthcare Warrior
The 29-year old native of Trinidad and Tobago and resident of Cooper City, Broward County, has been dedicated to providing healthcare to her community from she was a young girl.
She pursued several courses in nursing at Barry University in North Miami graduating cum laude with the Bachelors of Science in Nursing and summa cum laude with a Master's of Science in Nursing and ultimately summa cum laude with the Doctor of Nursing Practice (DNP) degree.
"As I grew older I also developed a love for the sciences and ended up joining a specialized program in high school called HOSA (Health Occupations Students of America). I then realized that working in healthcare was what I was meant to do. I enjoy treating and caring for the sick, and providing my patients and their families support during tough times. Being able to go to work each day knowing that I am making a difference in the lives of others gives me a true sense of fulfillment."
She commenced her nursing career in 2009 as a registered nurse. Today, she is fulfilling her ambition as a nursing practitioner, and cardiac electrophysiology. She has organized several free health fairs for the West Indian community at a local Hindu temple (including a free health screening to those who are uninsured or underinsured), and volunteered to provide free vaccines to children in Broward County.
She also attributes her career growth to her Trinbagonian heritage. "My parent's desire, ambition, and work ethic to do better are a driving force behind everything I do. I know the hardships that many in Trinidad face, and appreciate the opportunities I have living in the US. I try to never take that for granted and push myself to achieve all that I can."
She would like to see more young people involved in healthcare, "Try to volunteer at local hospitals, or shadow healthcare professionals."
She says her culture, diversity and unity, and the kind nature and "happy-go-lucky attitude of our people" makes her proud to be a Tobagonian-American. "I'm proud of the accomplishments we continue to make worldwide in music, steel pan and soca, literature, with Sir V. S. Naipaul being Nobel Prize winner in literature, and medicine with Dr. Lall Shawh, the pioneer of kidney transplant in the Caribbean and a leader in urology. We Trinidadians, no matter where we live, will never forget our heritage and culture."