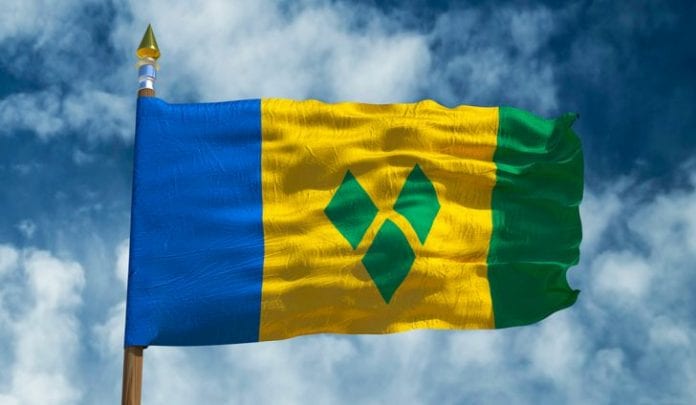 St. Vincent and the Grenadines is on Tuesday celebrating its 41st anniversary of political independence from Britain with the eyes of the nation firmly fixed on the upcoming general election on November 5.
Prime Minister, Dr. Ralph Gonsalves, who is expected to address a youth rally of his ruling Unity Labour Party (ULP) in North Windward, has called on citizens to return his government to office for an unprecedented fifth consecutive term.
"On this Independence Day, we recommit ourselves to defending our national identity, defending our passports, defending our land and defending what it means to be Vincentian.
"On November 5th, we will decide whether we should sell out our identity, our passports and our land. Or, if we will defend the nation. The choice is yours," Gonsalves said in a message posted on his Facebook page.
The statement is in reference to claims by the ULP that the main opposition New Democratic Party (NDP) is seeking to enter into the controversial Citizenship by Investment Programme (CBI) that several other member countries of the Organisation of Eastern Caribbean States (OECS) have introduced as a means of raising much-needed revenue.
Under the programme, the countries provide citizenship to foreign nationals in return for making a substantial financial contribution to the socio-economic development of these islands.
Gonsalves has said that his ULP administration does not favour the CBI and would never be privy to any scheme involving the sale of St. Vincent and the Grenadines passport and citizenship.
The NDP, which lost the last two general elections by an 8-7 margin, is being led for the first time into a general election by Dr. Godwin Friday, and in an address to supporters on Monday night, paid tribute to those early pioneers who have contributed to the "unique way of Vincentian life".
He urged supporters to give the NDP their vote in the general election so as to "bring a fresh start and a prosperous future.
"Let us set aside the rhetoric, the propaganda, the distortions and the downward lies of the ULP, who after years of failing to deliver jobs and good health care, of failing our people will say anything to get your vote.
"Let us put our hearts and minds together to confront our difficult conditions. Let us examine where we are, where we need to go and the best way to get there," Friday said, noting the high unemployment figures and other social ills confronting the country.
In its message to mark the occasion, the St. Vincent and the Grenadines Christian Council said perhaps the independence observance this year "has a tinge of uniqueness since this may be the closest an election has been to independence in recent memory.
"The two things are so intimately connected that it demands a ponder. Part of the philosophy and reality of independence is self-governance and part of the phenomenon of self-governance is choosing who will govern. Systems vary but the principle remains, independent nations decide who governs – even when the citizens seem less aware that it is their choice," the Church group said in a lengthy statement.
It said the matter of governance is complex and choosing who will govern is equally complex.
"While the candidates thrive on making us think the choice is simple and obvious, scrupulous analysis of this phenomenon will always reveal otherwise. Some may contend, reasonably so, that there is a place for loyalty referring to those who will vote as they have always voted and as their family would vote. "Others may contend that the primary principle of informing our choice should be leadership related issues such as integrity, charisma, influence, vision, character along with other virtues. Still, others will argue that it is about values and what we value. Yet, no group of politicians ever seem to score an A in all the things people value and all their most important values."
The Council said that this is where it gets more complex.
"While one set of persons may give values A-D priority another may give values C-E priority. Whichever combination of values you use, you can often come up with a different option.
"Whatever the choices we make along with the motives behind those choices are all part of what independence means for a nation and has implications for our custodianship of this considered noble virtue of self-governance.
"We do believe that prayer, seeking God's wisdom and making your decisions with the counsel of Paul in mind will augur well for our choosing and our democracy. Paul writes "do nothing out of selfish ambition or conceit" but be deliberately invested in the wellbeing of the other – advocating for love, selflessness, humility, servanthood and submission to God as an important part of our sowing if we are to anticipate a bountiful and 'exalted' harvest," the Council said.
It said choosing and evaluating governments, therefore, is fundamental to "our independence but, the act of choosing (what some call democracy) like independence itself is really a tool towards taking us as a nation to where we wish to go".
The 15-member Caribbean Community (CARICOM) grouping has also congratulated St. Vincent and the Grenadines with the Secretary-General Irwin LaRocque, noting that as an Independent nation, St. Vincent and the Grenadines has achieved global recognition in fields such as academia, music and diplomacy.
"The overwhelming support the country received from other nations in its successful bid for a seat on the United Nations Security Council is testament to the esteem in which St. Vincent and the Grenadines is held," the Secretary-General said.
He also acknowledged the Prime Minister's unwavering commitment and leadership that he demonstrated as Chair of the Community during this unprecedented time resulting from the coronavirus (COVID-19) pandemic.
"The Community looks forward to St. Vincent and the Grenadines continued active participation in the work of its Organs and Institutions, and to its continued role in the area of Transportation in the Quasi-Cabinet," LaRocque said.
CMC