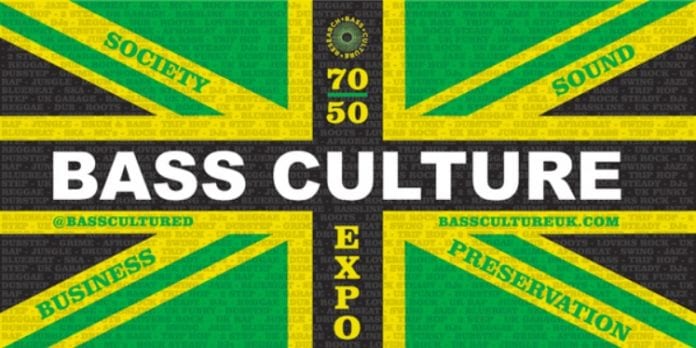 A new exhibition has been mounted at P3 gallery in London highlighting the ways in which Jamaican music helped shape modern Britain.
According to a Jamaica Observer report, Bass Culture 70/50 — a new, four-week exhibition – explores this impact.
On display at Ambika P3 gallery in London, the show marks 70 years since the arrival of Empire Windrush at Tilbury Dock, Essex, and 50 years since the advent of British reggae. The exhibition, which opened on October 25 and run to November 23, feature previously unseen artwork, specially commissioned film, top industry speakers, UK reggae label pop-up showcases, live performances, 10 years of Natty, and over 70 hours of individual testimonies, linking — for the first time — the memories and experiences of black British musicians, industry practitioners, academics and audiences.
The exhibition offered two opportunities to witness two exhibition exclusives. The first, a 'Rude Boy Catwalk', invited attendees to come dressed as they were when they first experienced a gig influenced by Jamaican music, be it ska or reggae, jungle or grime. That took place on November 9. The second is a mini film festival that will premiere Bass Culture, a 60-minute documentary mapping the impact of Jamaican music from a youth perspective.
Bass Culture Research
The exhibition is staged by Bass Culture Research, a three-year Arts and Humanities Research Council funded project set up to explore the impact of Jamaican music in the UK. The project made headlines last year after issuing The Grime Report, which led to the withdrawal of Form 696 — a controversial risk assessment form criticized for being discriminatory and targeting genres such as grime.
Soundtrack to multiculturalism
Mykaell Riley, principal investigator and director of the Bass Culture Music Unit at the University of Westminster, said "This is the story of the soundtrack to multiculturalism, a hidden history that is still impacting on new music."
In 1948, hundreds of Caribbean nationals embarked on a journey to the UK, having been invited, to help rebuild Britain post World War II. They arrived on passenger liner Empire Windrush which carried 1027 passengers and two stowaways on the voyage from Jamaica to London. Of this number, 802 passengers gave their last country of residence as somewhere in the Caribbean, of whom 693 intended to settle in the United Kingdom. This group has become known as the Windrush Generation.
The Windrush Generation shot into the headlines earlier this year after it was made public that a number of individuals belonging to this group were being wrongly detained, denied legal rights, threatened with deportation, and, in some cases, wrongly deported from the UK by the Home Office.