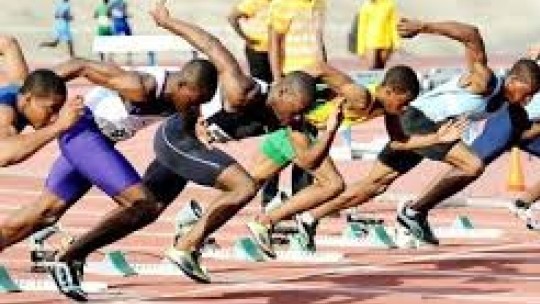 After two days records were set and broken at the 107th staging of Inter Secondary Schools association (ISSA) Boys and Girls Championships at the National Stadium in Kingston, Jamaica.
Petersfield High's Devar Clayton chucked a new decathlon shot put record of 14.90 meters. The throw has placed Clayton in second position in the boys' decathlon open after three events.
Clayton's throw earned him 784 points and bettered the previous mark of 14.16m set last year by Kurt Goodlitt of Munro College. He has now progressed to 2223 points, just behind Kingston College's Donovan Thames (2256 points), who ended second in the shot put with a mark of 12.87m.
On day one of the Championships, the class two 100 meters hurdles for girls fell twice. Britanny Anderson ran a smooth 13.37 seconds to erase the mark set a year ago by Peta Gaye Williams of Camperdown. Before the dust settled Holmwood Technical's Shanette Allison, motored to a time of 13.30 seconds to wipe out Allison's effort, but Allison too had barely enough time to celebrate as Aaliyah Wood of Edwin Allen bettered that time with a 13.92 seconds clocking.
Defending champion Daszay Freeman will have to dig deep to fend off the challenges of the young upstarts.
Then if the excitement was not enough, young St Jago High sprinter, Brianna Lyston, smashed the class four 200 meters record with a mind-boggling 24 seconds flat run. The 12-year-old Lyston had only clocked a personal best of 24.50 seconds before her record breaking sprint.
Kingston College and Edwin Allen have been touted as favorites for the boys and girls titles respectively.