Indicative of the growing political influence of Caribbean Americans in South Florida is the record number of Caribbean-American candidates actively vying for several political offices in the region.
In Florida's August 18 primary elections for U.S. Congressional, state, county, city, judicial, and school board seats, there are 33 Caribbean-American candidates. And for the November general elections, an additional 14 Caribbean Americans will be seeking seats on city commissions and city councils.
The record number of Caribbean Americans running for political office is a major advancement from 1996 when Jamaican American Hazelle Rogers created history as Florida's first elected political representative with her election to the City of Lauderdale Lakes Commission.
Rogers, who went on to be elected to the Florida House of Representative, and is currently Mayor of Lauderdale Lakes, paved the way for the election of other Caribbean Americans including Haitian American Yoli Roberson, to the Florida House, and Jamaican Americans George Pedlar, Fitzroy Salesman, Winston Barnes, Dale Holness, Barrington Russell, Astor Knight and Yvonne Garth.
Currently, the city commission of Miramar, home to one of the largest Caribbean-American communities in the U.S., is fully represented by Caribbean Americans: Mayor Wayne Messam, and Commissioners Barnes, Alexandra Davis, Yvette Colbourne and Maxwell Chambers.
Outside of Cuban Americans, Jamaican and Haitian Americans lead the slate of Caribbean-American candidates this political season.
In the August primary, 12 Jamaican Americans and 12 Haitian Americans are actively campaigning to be elected. Additionally, eight Jamaican Americans and five Haitian Americans will be seeking to be elected in November.
Among this crop of candidates are some prominent figures or those who are in high-profile races. For example, Jamaican American Andrew Smalling is in a high-profile race for Broward Sheriff.
He goes up against front runners, incumbent Sheriff Gregory Tony and former Broward Sheriff Scott Israel. Smalling, who as a part of BSO served as Lauderdale Lakes Police Chief and later as Lauderhill Police Chief, has an uphill climb in what is shaping up to be a two-man race between Tony and Israel.
Another high-profile race is for the position of Broward County Public Defender. Barbadian American Gordon Weekes is among five candidates seeking to represent District 17 in this capacity. The Public Defender's office, which serves mostly blacks and other minorities, could benefit from a candidate who understands them better, retiring Public Defender Howard Finklestein was quoted saying. Weekes was appointed as Chief Assistant Public Defender in charge of the Juvenile Division, in which he dramatically reduced the number of youth in the system, tackling abusive practices in juvenile jails.
Rep. Anika Omphroy is seeking reelection to the Florida House for a second term representing District 95 in Broward County.
Omphroy, a Democrat, was in April appointed to Gov. Ron DeSantis' Reopen Florida Task Force to help with strategies for reopening amidst the COVID-19 pandemic.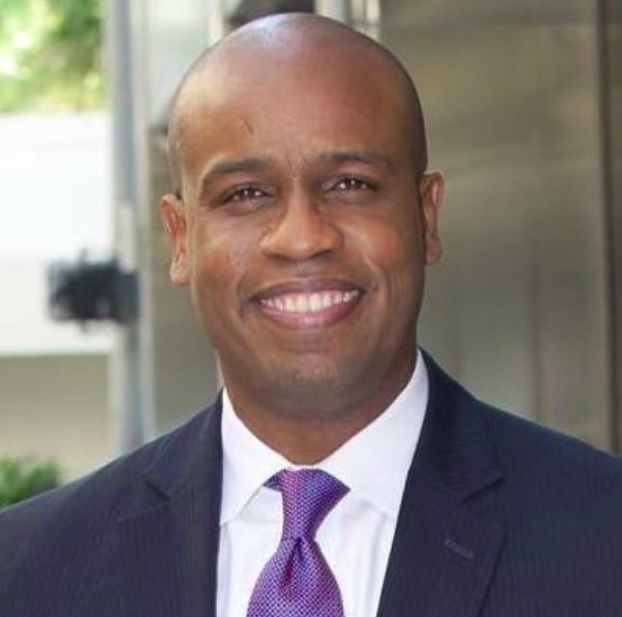 Attorney Marlon Hill, a staple "servant leader" in the Caribbean community, is running for Miami-Dade County Commissioner, District 9. The Jamaican American, who is celebrated as a business and professional leader, said he wants "…to elevate what I have been doing for years on a different platform. My primary role in this campaign process will be to listen and learn from the residents of South Miami Dade County, and to help magnify their voices and needs to the hallways of county government."
Ann Marie Sorrell, a Jamaican American author, philanthropist and award-winning business leader, is seeking election to Group 2 of Palm Beach County's Soil and Water Conservation Board. Sorrel has done great work across the Tri-County area, focusing on matters such as social justice, economic development as well as issues that impact women and minorities.
A staunch advocate and activist for women and girls, Lavern Deer is campaigning for mayor of Miami Gardens. The Jamaican American, who founded the Female Development World Organization Inc. (FDWO), has been focused on education, health, social development as well as ending the abuse of girls and young women, especially in socio-economically challenged communities. Deer is a Human Trafficking Expert who has worked with Florida legislators to propose language for the Human Trafficking Education in Schools Bill.
Former Senator Daphne Campbell, a Haitian American, is seeking a new Florida Senate seat—District 35. As a former Florida state representative and senator for District 38, Campbell earned a reputation for getting things done. While in office, she passed some 40 bills which include waiving college fees for post-secondary students and facilitating smooth reintegration of convicts back into society among others. A registered nurse by profession, Campbell is passionate about representing the voiceless, focusing on the disabled and the needs of working-class families and vulnerable communities.
Jamaican American Candidates

Other Jamaican Americans running in the August 18 primary are:
Carla Spalding, a Republican candidate challenging incumbent Debbie Wasserman Schultz for her U.S. congressional seat in District 23; Dennis Hinds to the Florida House to represent District 102; Dale Holness, currently Broward County's mayor, is seeking reelection to the Broward County Commission, District 9;
Judge Ian Richards is vying for a seat as a Broward County judge; Attorney Joan Anthony is running for Circuit Court Judge in Broward's 7th Judicial Circuit; Elizabeth Burns is running for a seat on the City of Pembroke Pines Commission and Dr. Jeff Holness, who is seeking election to the Broward County School Board.
Haitian American Candidates
Leading the charge for the Haitian-American contingent of candidates is:
Sheila Cherfilus-McCormick who is challenging incumbent U.S. Congressman Alcee Hastings for his District 20 congressional seat, including parts of Palm Beach and Broward County.
Additionally, Dotie Joseph and Georges Boussous, Jr. are competing against each other to be elected to the Florida House representing District 108;
Marie Woodson and Jessica Laguerre Hylton, representing Florida House Districts 101 and 117, respectively; Phoebee Francois is seeking to retain her seat as a Broward County Judge in Group 27;
Gepsie Metellus is running for Miami-Dade Commission, District 3; Stephanie Thomas is seeking a seat on the City of Miami Commission, District 5; Linda Julien is a candidate for City of Miami Gardens Council, Seat 5;
Marie Flore Lindor-Latortue, Miami-Dade School Board; and Narniki "Nikki" Pierre-Grant is seeking election to the Broward School Board.
Other Caribbean American Candidates
Attorney Melba Pearson, who has both Trinidadian and Jamaican heritage, is challenging Florida State Attorney Katherine Fernandez Rundle to take over that position in Circuit 11 in Miami-Dade County.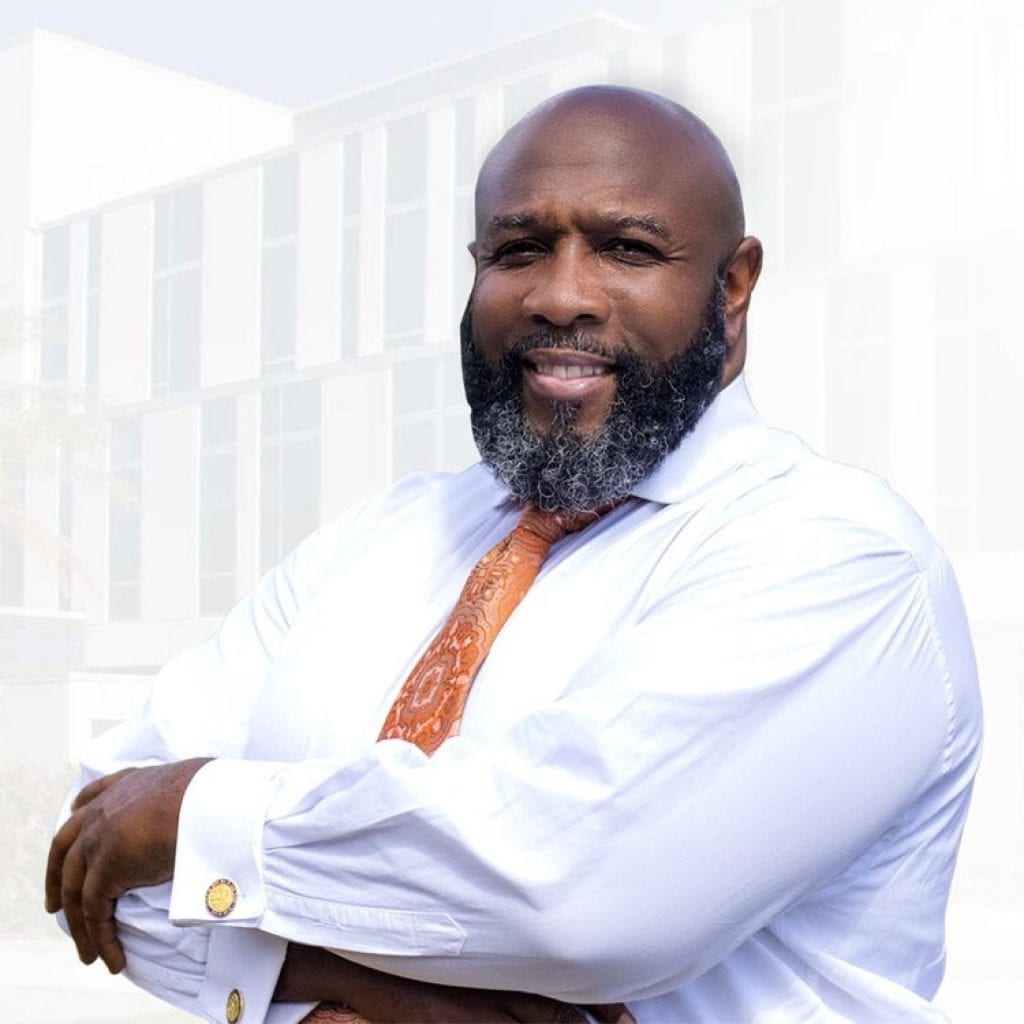 Two Kittitian (St. Kitts & Nevis) Americans, Attorney Christopher Benjamin and Elvis "Austin" Caines are seeking office to be elected to the Florida House, District 107 and Seat 1 on the Miami Gardens City Council, respectively.
In Miami-Dade County, three Trinidadian Americans are vying for political office: Ashira Mohammad to the Florida House in District 101; Tisa McGhee to the Miami-Dade Commission, District 3 and Francis Ragoo to the City of Miami Gardens Council, Seat 5.
Bahamian American Shevrin Jones is seeking election to the Florida Senate representing District 35; and rounding out the Caribbean American candidates in this election cycle is Puerto Rican Alexandria Ayala, who is seeking to be elected to the Palm Beach School Board representing District 2.
*Credit to Tanya Ragbeer, of Soca-de-Vote for information related to the compilation of this article.