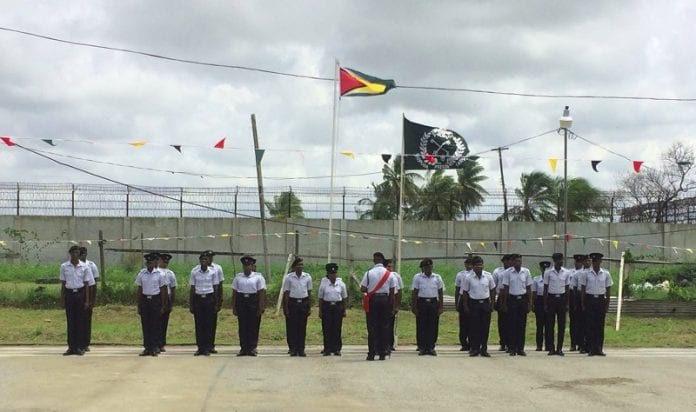 The Guyana Prison Service (GPS) has joined the Guyana Police Force (GPF) in launching an investigation into how inmates at a prison were able to acquire large bottles of liquor and engage in a party on Mothers' Day last Sunday.
Social media showed the inmates, including one who is on remand on a murder charge, at the New Amsterdam Prison posing with the drinks and smoking what appeared to be marijuana cigarettes.
"There is no direct evidence pointing to any prison officer who would have facilitated the movement of the contraband into the prison. The prisoner would have identified a civilian who brought it," GPS Director, Gladwin Samuels, told the online publication Demerarawaves. He said a playback of video surveillance recordings showed that a tractor was searched and nothing was found.
"Sanctions will be taken against those persons who are found culpable," Samuels said.
The latest incident comes less than two weeks ago after Samuels had complained about the ongoing problem of smuggling of prohibited items into the prisons.
He warned prison wardens about being part of the smuggling efforts and reminded them of the action that could be taken once they are found in the act.
Last July, prisoners of the Camp Street jail gutted that facility during an escape by several prisoners. A young prison officer was shot dead by the escaping prisoners.