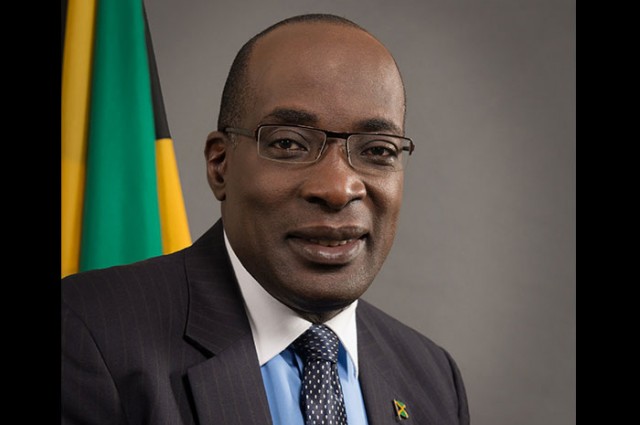 Prime Minister of Jamaica Andrew Holness has requested that Education Youth and Information Minister, Senator Ruel Reid, resign from his Cabinet.
Reid was sacked by Holness after allegations of a corruption scandal involving two institutions which fall under the auspices of the Education Ministry were exposed by the Opposition.
Local media reports that after concluding his contribution to the budget debate on March 19, Prime Minister Holness summoned Senator Reid to a meeting & told him to go. The Education Minister submitted his resignation letter on the morning of March 20. Minister Reid has also resigned from the Senate.
The move by Holness came after the opposition, People's National Party (PNP), called on the auditor general to investigate allegations of nepotism and cronyism at the Ministry of Education which involve the Caribbean Maritime University (CMU), along with how funds allocated from HEART NTA to the Ministry for the Career Advancement Programme and the TVET Rationalization Programme are being utilized.
Leader of the PNP, Dr. Peter Phillips recently voiced his concerns stating "We are aware that politically connected persons have been employed as advisors but are not doing any work (and) are not operational. This is a waste of taxpayers' money and it must stop. We're therefore calling on the auditor general to use her good office to investigate all these agencies which have been involved in these questionable transactions and report to the Parliament and the Jamaican people and expose those who are misusing public funds."
At the heart of the investigation, being now led by the Counter-Terrorism and Organized Crime Investigation branch (C-TOC) of the Jamaica Constabulary Force and the Financial Investigations Division at the Finance Ministry, is a female consultant who was reportedly contracted and paid sums of money by the CMU. The consultant is said to have directed that the money be paid to a woman. The woman who the money was paid to is on record as the helper of then Minister Reid.
There has not yet been word on who will replace Reid. The Prime Minister has temporarily taken charge of the portfolio and he is now moving to review agencies which falls under the Education, Youth and Information Ministry.