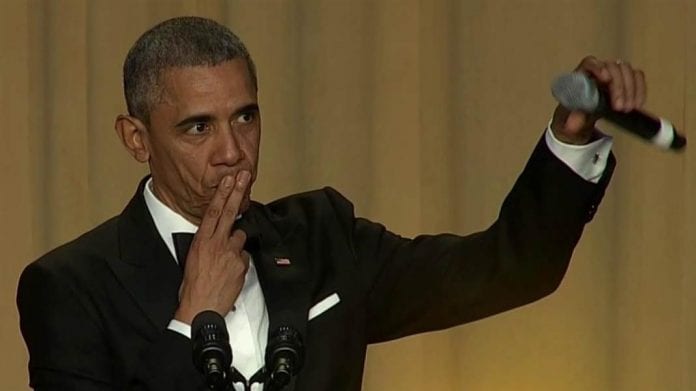 President Trump in, President Obama out
Today, January 20, 2017 is a milestone in America's history. Exemplifying the Democracy which Americans hold dear, at noon, President Barack Obama the 44th president of the US since January 20, 2009 will hand over the presidency to the 45th elected president, President Donald John Trump. Trump will be sworn in at the US State Capitol in Washington DC at that time.
President Obama the first and only African-American president to serve America, leaves office with the highest approval rating from Americans, He leaves office with an approval rating of 60 percent, and without the weight of any major controversies or scandals.
He recently indicated that as the nation's former-president he plans to live a relatively quiet life with his wife and former first lady Michelle Obama, and two daughters, Malia and Sasha, in a Washington DC neighborhood not too far from the White House. He also plans to write a book, coordinate plans for the Obama Presidential Library to be located in Chicago, focus on developing a younger generation of leaders, and work with former attorney general Eric Holder in ensuring redistricting of congressional  districts are conducted fairly and not to the disadvantage of any particular group of voters.
In his final press conference on Wednesday, President Obama said he would not interfere in policies related to the new president and his administration. However, he said he would be vocal in case there is evidence there are serious threats to voter's rights, people's civil rights and should there be a policy creating mass deportation of people who were born in America.
President Trump, in contrast to the outgoing president assumes the presidency with an approval rating of only 40 percent, one of the lowest of any incoming president. He won the presidency with 306 electoral votes, but his Democratic opponent, Hillary Clinton received 2.8 million more popular votes.
Trump's election campaign, and the period since his election on November 8 last year has been extremely controversial. Consensus intelligence reports of direct interference in the general elections by Russians, with the likely knowledge of Russian leader Vladimir Putin, cast a cloud over Trump's election and has alienated support for his inauguration by over 60 Democratic congressional representatives including Caribbean American Congresswoman Yvette Clarke of New York, and Congresswoman Frederica Wilson and Congressman Alcee Hasting of South Florida.
President Trump has indicated his administration, in its first 100 days, will focus on repealing and replacing the Affordable Care Act (ACA) one of the highlights of the Obama administration; attend to is immigration reform, appointment of a Supreme Court Justice to finally replace the late Justice Antonin Scalia, and implement a stimulus economic plan based on nationwide infrastructure repair and replacement.
The incoming first lady and wife of Donald Trump is Melania Trump. The couple has a ten year old son, Barron, and the new president has four children, Ivanka, Eric, Donald, Jr., and Tiffany, from previous marriages. The three adult children, Ivanka, Eric and Donald, Jr. are married. Ivanka's husband, Jared Kushner has been appointed as a senior White House advisor to President Trump.