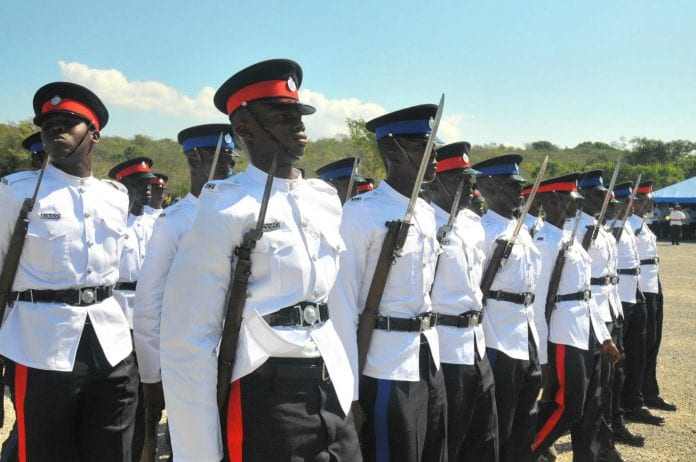 The Jamaica Police Federation (JPF) is "gross dissatisfied" with the latest wage offer made the by the government and will be calling a meeting of its membership to discuss the matter.
The JOF said it is also calling on Prime Minister Andrew Holness to intervene in the matter with a view of concluding the negotiations in good faith, and in a way which manifests the government of Jamaica's commitment to the serious business of national security.
In a statement that followed a 30-minute meeting between the JPF and deputy financial secretary in the Ministry of Finance and the Public Service on Thursday, the JPF complained that there's no full commitment on behalf of the Andrew Holness government with regards the negotiations.
Negotiations abandoned by government
The JPF did not divulge the latest offer but said that the government's full non-commitment is evident in the fact that Minister of Finance, Dr Nigel Clarke, abandoned the negotiations at a critical stage and handed over to his technocrats who communicated the offer "on behalf of the principal".
"The Central Committee is extremely disappointed as it appears that the Government of Jamaica does not value the service of the hardworking Rank and File members of the Jamaica Constabulary Force," said JPF chairman, Corporal Arleen McBean.
Lack of appreciation
McBean said that the government "has again seriously failed to appreciate the fact that policemen and women island wide are uneasy and distraught with the Government of Jamaica's "STONE HEARTED" position at the negotiation table".
She said this is coupled with the increased demand for police service in the Zones of Special Operations (ZOSO) and State of Public Emergency (SOPE) and that the demand for police services is anticipated to be intensified for the festive season.
"Police continue to work very long hours without being compensated for overtime. This is one of the myriads of striking issues which confront the police daily."
The JPF said it has continuously demonstrated robust and unwavering commitment to the process and has remained "on call" for the past two weeks, only to be told by the Ministry of Finance to "take it or go to a third party".
The JPF has in the past called for the establishment of "a liveable" wage for its members.