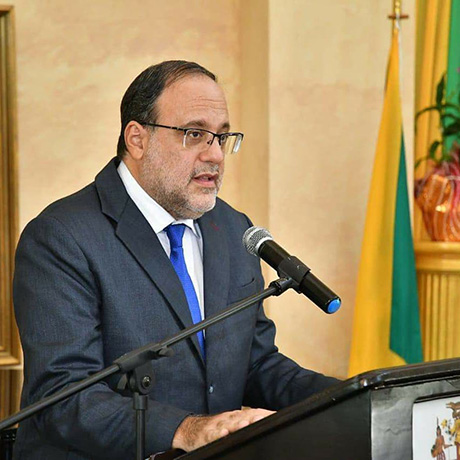 Across the diaspora, discussions have reignited regarding the role of Queen Elizabeth II in independent commonwealth nations.
This is following a recent interview with Prince Harry and his wife, Megan Markle. During the March 7th sit-down with Oprah, the couple made claims of racism against the family. The interview sparked global outrage and has fueled discussions for former colonies of the UK to cut ties with the British monarchy.
Last year, Barbados had announced its intention to remove the Queen as its head of state and to become a republic this year. Barbados would join Trinidad and Tobago, Dominica and Haiti, as republic CARICOM Countries.
Jamaica's opposition leader, Mark Golding is pushing for Jamaica to be added to that list.
During his contribution to the 2021/22 Budget debate on March 16, the People's National Party President said the government owes it to Jamaican national heroes to complete the circle of independence.
"Jamaica has produced leaders like our revered national heroes who played their part in getting us to where we are now as a nation. Surely, we owe it to these heroes to complete the circle of our independence so that all our symbols and institutions are legitimately and proudly our own," he said.
According to Mark Golding, both parties have supported removing the Queen of head of state since the 1960s. However, no government has actually taken the steps towards complete independence.
"The time has come for Jamaica to cut the link with the English monarchy and become a republic within the commonwealth. My understanding is that the two sides have been at one with this for many years, but what is important is to deal with it. It cannot be right for this country, with its history of struggle against oppression, to continue to pay allegiance to such an important symbol that does not and cannot, by definition, reflect and  have meaning to the vast majority of our people."
Golding called on government officials to support a Motion proposed by Parliament member Mikael Phillips. The motion proposes a referendum on replacing the Queen as head of State pinned to the next local government elections.