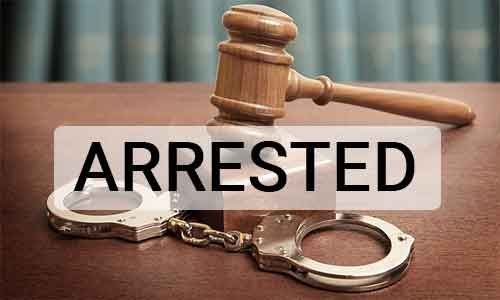 Two Nigerian nationals have been arrested and charged for suspected lottery scamming and breaching the immigration act.
They have been identified as Folashade Bakare, 34 and Yusuf Abiodun Bakare, 32, both of Lagos in Nigeria.
The foreigners, who were residing in the western parish of St James, were arrested at the Sangster International Airport in the parish on Wednesday.
The Police report that the men were collecting packages at the cargo section of the airport when a package was searched and customs officers discovered that it contained bank cards.
WHen the men could not satisfactorily account for the items and the police were called in.
During the investigation that followed, identity information belonging to other persons were allegedly found.
A search of their premises revealed additional devices that reportedly contained identity information of persons residing overseas.
The Nigerians were subsequently charged with breaches of the Law Reform (Fraudulent Transactions) (Special Provisions) Act and the Immigration Act.
The suspects will appear in the St James Parish Court on Wednesday, to answer to the charges.
The parish of St. James, and in particularly, Montego Bay – its capital city, is the birthplace and centre of lottery scam activities in Jamaica. The scammers, in their perfected international accents, call foreigners and convince them that they have won a drawing or lottery, but the cash or prizes will not be released without upfront payment of fees or taxes.
In recent years, the scamming industry, which illegally generates millions of US dollars each year, has reached crisis levels, and has ironically, become a trending topic in dancehall music.
Those living in St. James' poorest and most violent communities, teenagers with no source of income, adults with no employment options or those that want to make quick and easy cash are usually recruited to join the massive scamming operations in Montego Bay. The scamming enterprise itself may be incidental to the embeddedness of the corruption, criminality, and violence that now characterize St. James.
And even though the parish has been under the international spotlight for its scamming operations, Montego Bay, which has been under a state of emergency for the last two years, is still marketed as Jamaica's "friendliest city".
– CMC contributed to this article.