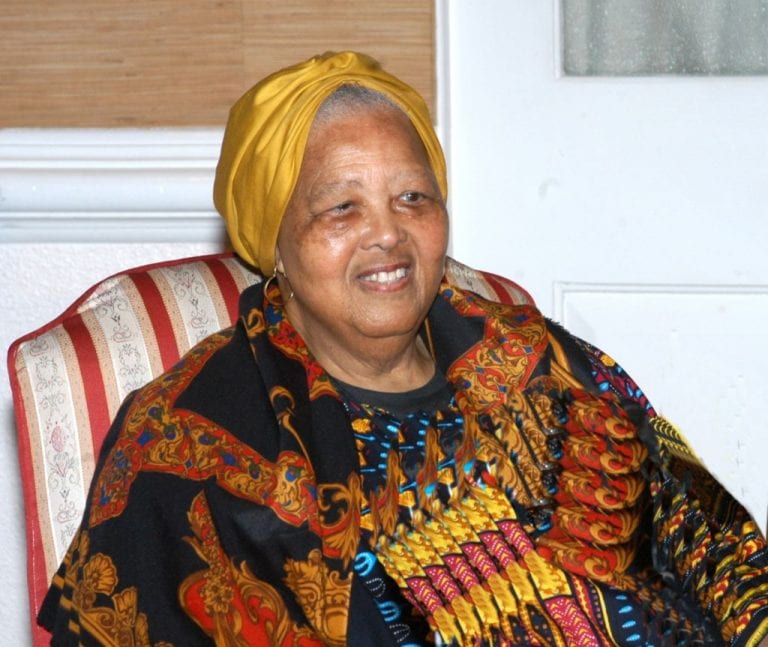 Ms. Lou in Color celebrates Jamaican poet
As a comedian, the Honorable Dr. Louise Bennett-Coverley ("Miss Lou"), used both irony and laughter as a tool for Caribbean reform. In her honor, Déjà Vu Theatre Productions, Inc. is producing a tribute to this formidable woman to their latest production, "Ms. Lou in Color," on Saturday, June, 11, starting 5:30 p.m. at the African-American Research Library and Cultural Center.
Ms. Lou did not waver when she was told, "You can't speak like that." She adopted her ancestors' language and turned it into a means of cultural expression through poetry.  Following her legacy, Deja Vu Theatre has adapted some of Miss Lou's wonderful and creative poetry pieces along with original pieces for this special "Ms. Lou in Color" production.
Louise Simone Bennett-Coverley, OM, OJ, MBE, was born in Kingston, Jamaica, on September 7, 1919. She was a Jamaican poet, folklorist, writer, and educator. Writing and performing in Jamaican patois, she was instrumental in bringing literary recognition to the dialect. She traveled throughout the world promoting the culture of Jamaica through lectures and performances. Her poetry has been published several times, most notably the volumes "Jamaica Labrish" (1966) and "Anancy and Miss Lou" (1979). Located at the heart of the Jamaican poetic tradition, Miss Lou also influenced many other poets, including Mutabaruka, Ivy Armstrong, Linton Kwesi Johnson, Trinidad's Paul Keens-Douglas and numerous others.
Déjà Vu Theatre Productions Inc. is a not-for-profit group in April 2002 in Fort Lauderdale. Founded by Sharon Cummings, the community group is a Caribbean-American infused theater company seeking to unite the Caribbean community and its non-Caribbean friends in one cause: to form an outlet for young people to showcase their talents.