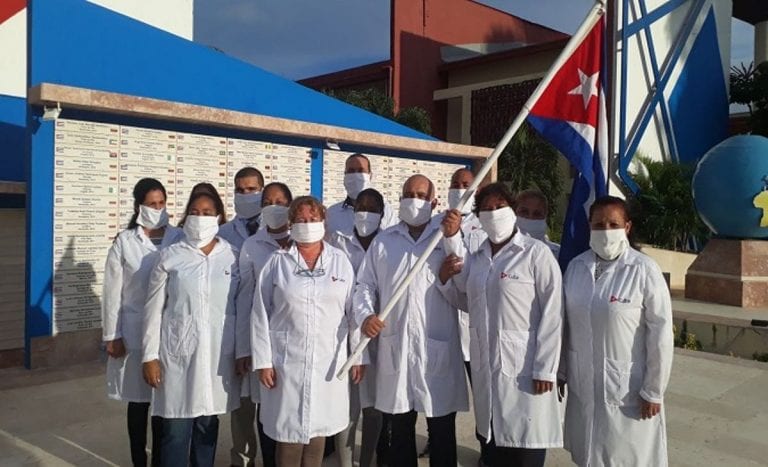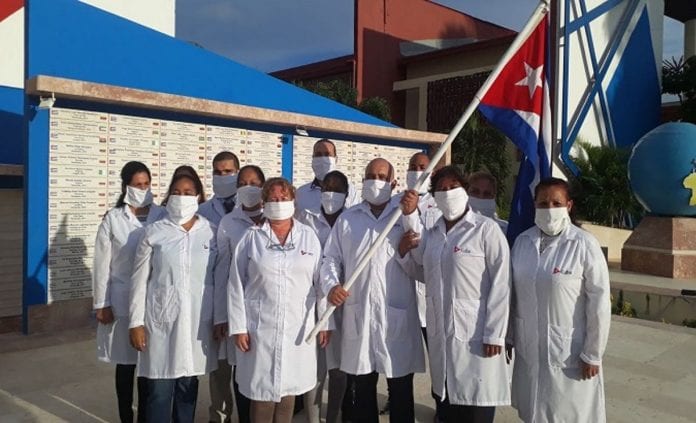 BRADES, Montserrat – The Premier of Montserrat, Joseph E. Farrell, on July 21, welcomed the 13 Cuban professionals who are part of the Henry Reeve international medical Brigade that will support the fight against the pandemic in the British Overseas territory.
Health Minister, Charles T. Kirnon, speaking during a recent resumption thanked Cuba for its support during the COVID-19 pandemic and highlighted the role of the doctors, who will serve a quarantine period before starting their work.
The brigade, made up of eight nurses and five doctors, specialists in anesthesia, internal and general medicine, pediatrics, obstetrics and gynecology, will work alongside Montserrat's health personnel for three months.
The Health Ministers in Cuba and Montserrat signed a cooperation agreement earlier this month, that allowed Cuban medical professionals to work on the island.
With this group, there are 44 Henry Reeve Contingent brigades providing humanitarian aid around the world, in an effort tackle the virus .
CMC