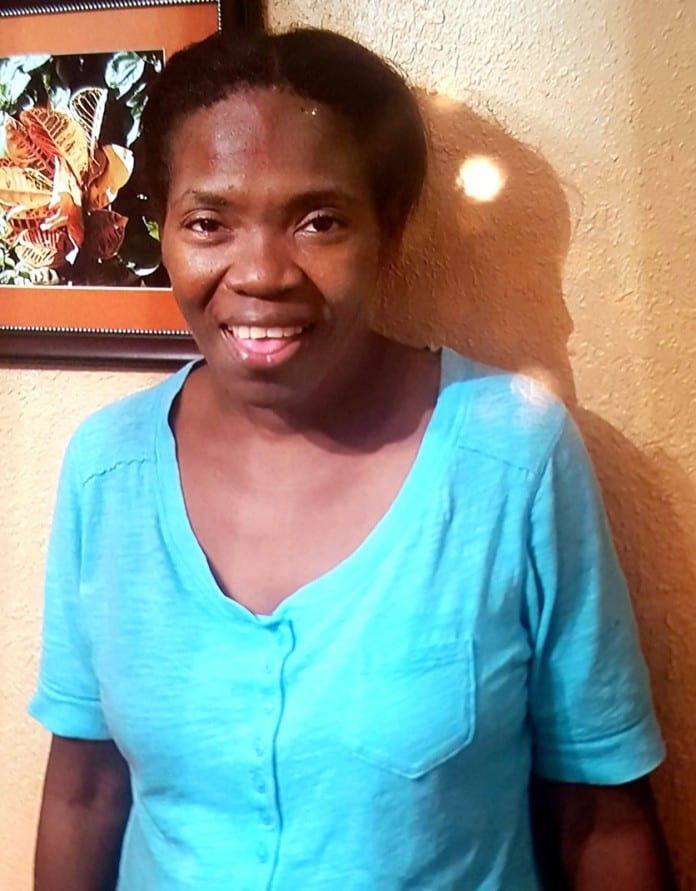 Jamaican Delray Beach resident Marie Hutchinson, 43, who went missing January 6, has been found safe.
Speaking to the National Weekly, Deray Beach Detective Gary Ferreri said that Hutchinson, who is mentally challenged, was located safe and unharmed on Wednesday morning at 1:00 a.m. at a behavioral health facility in Broward County.
Mother Lilly Haye made an emotional appeal to the public for help finding her daughter, fearing that her daughter, who she brought from Jamaica this past December, would be harmed. On the morning of her disappearance, Haye had left her daughter in the home with her son, who was asleep, to take her grandson to school. When she returned a short time later, her daughter was missing, and was last seen by a neighbor around 9:00 a.m. that day.
Detective Ferreri, who led the investigations and search, said the city police conducted house to house searches, widely distributed fliers, held press conferences, solicited the help of the media, and sought the cooperation of police departments in Broward and Miami-Dade County in their efforts to find Hutchinson.
"Due to the extensive media coverage, leads from the public, combined with the collaboration of many law enforcement agencies at the local, county, state and federal level, Marie was located healthy and unharmed," says Ferreri. He also offered special thanks to two Broward Sheriffs deputies and their Sergeant, for their attentiveness.
Ferreri also said he also wanted to thank the community for their efforts in locating Hutchinson, who he said will be returning home to her family "very soon".
Efforts to contact Haye were unsuccessful, but a family member said she "cannot stop thanking God, the Delray police and all those, several of whom were strangers, who assisted in finding Marie."
The family member said Haye experienced a very difficult time since her daughter went missing exactly a week ago.
"Her relief and appreciation at Marie having being found is a touching example of a mother's love."