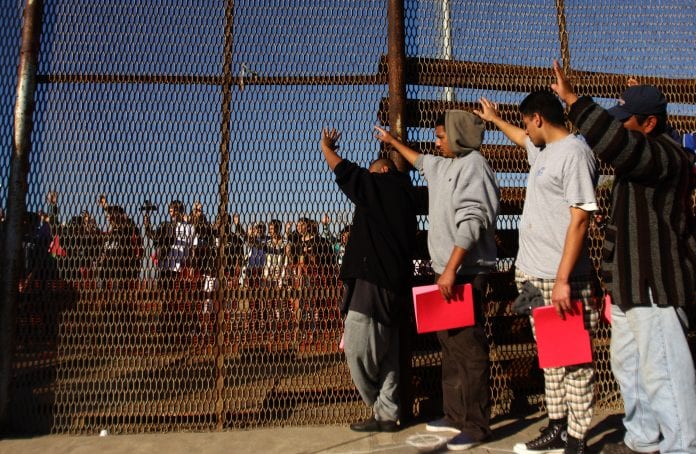 "I can't believe after all the points we raised these commissioners agreed with Giminez, and have put immigrants in the county at risk," said Desiree Martin. The Coconut Grove resident was reacting to the 9-3 vote by the Miami-Dade Commission supporting Mayor Carlos Gimenez decision made some three weeks previously to support the Trump administration executive order to have county law enforcement detain immigrants targeted to be deported by the federal government.
In a meeting of the county commission several days ago, a gathering of over 100 county residents made it clear they did not support Gimenez' decision and strongly urged the commissioners to vote against it.
The vote means that Miami-Dade can no longer be considered as a "sanctuary" county in which undocumented immigrants can be protected from deportation, unless those convicted of serious crimes.
Martin was particularly critical of Commissioners Dennis Moss and Audrey Edmonson. "Moss and Edmonson as  Black people who understand know the persecution minorities, especially undocumented immigrants face, and not vote to agree with Gimenez. They should have stood firm like Commissioner Monestime did, and vote against Gimenez."
Commissioners Jean Monestime, Xavier Suarez and Danielle Levine Cava voted against the Mayor's decision, while Commissioners Dennis Moss, Chairman Esteban "Steve" Bovo, Vice Chairwoman Audrey Edmonson and Commissioners Bruno Barreiro, Jose "Pepe" Diaz, Sally Heyman, Joe Martinez, Rebeca Sosa and Javier Souto voted in favor.
Before the commissioners voted some 180 county residents packed in County Hall, with many, one after the other, making very passionate, and often valid arguments why the commissioners shouldn't support the mayor.
The points made to support a no vote included the fact, that Miami-Dade "is a county of immigrants, built by immigrants, many whom came from Cuba illegally." One speaker said, "Supporting Trump's decision to send federal officer against any immigrant is to turn the commission's back on the history of Miami-Dade County." Others argued that the mayor and the members of the commission are immigrants and should be sympathetic with the plight of undocumented immigrants."
In defending his decision to comply with the executive order shortly after he publicly announced he had instructed the county's law enforcement to work with federal authority, Gimenez said he did so not wanting the County to lose federal funding. The executive order stated that cities or counties that provided sanctuary to undocumented immigrants would be denied federal funding.
Commissioner Monestime, the only Caribbean-American, on the County Commission, before voting against the mayor's decision said, "Today cannot be about money, Mr. Mayor. It must be about justice. It must be about dignity."
When the results of the commission vote were announced, members of the crowd hurled objects at the dais, and some crowd "Sell out, sell out," and others, "Shame, shame." Some people were seen expressing their frustration and disappointment in tears.