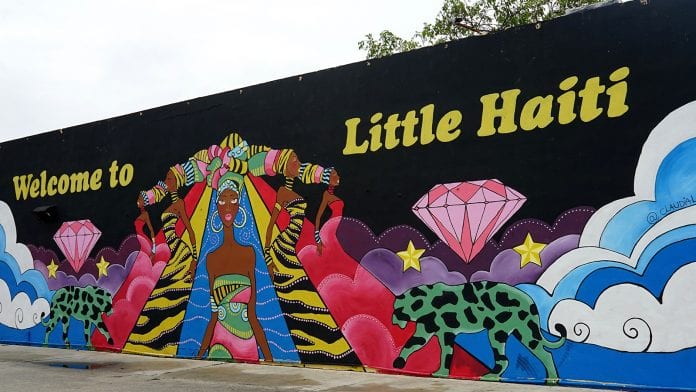 Boundaries seek to preserve city's history
The historic Little Haiti may soon be formerly defined, as the City of Miami commission gets set to vote on Thursday at the Planning and Zoning meeting, on a new resolution of the neighborhood's boundaries. Sponsored by Commission Chairman Keon Hardamon, the resolution officially places Little Haiti roughly between 79th and 64th streets and NW 6th and NE 2nd Avenues.
Thursday's resolution comes after years of argument over the idea of an official Little Haiti and where the boundaries should be drawn. The current boundary resolution has received support from local advocate groups, including Fanm Ayisyen nan Miyami (FANM). The organization has called on their supporters to rally around the new plan at the scheduled meeting. Defined boundaries for Little Haiti, argues executive director of Fanm Ayisyen nan Miyami, Marleine Bastien, would help reserve the cultural and society integrity of the neighborhood, which has been facing pressures of gentrification with new investors coming into the community, thanks to the neighborhood's affordable property prizes and proximity to the booming Wynwood and Design District neighborhoods.
"We feel it's a very important step forward," says Bastien, though FAMN is still campaigning "for better map that includes 46th Street." But, says Bastien, the new plan "is much better than nothing.
"Unfortunately, there are a lot of negative forces right now, a lot of developers and investors who would be happy to buy property here and change the name. This would make that impossible."
The move, argues Bastien, is also critical to preserving the city's name and the contribution of the Haitian community to the development of the neighborhood, which has also been known as Little River and Lemon City in the past before the wave of immigration to the area from the Haitian Diaspora in the late 1970s and early 1980s.
"People come from all over the world to see Little Haiti," says Bastien. "The name represents the history of the people who through sheer determination and will turned a depressed neighborhood into vibrant, culturally rich area."
Previous efforts to define the area were launched in 2013 by previous City Commissioner for the area, Michelle Spence-Jones. Critics of such a proposal, however, say the name Little Haiti erases the history of past Bahamian and African-American residents.