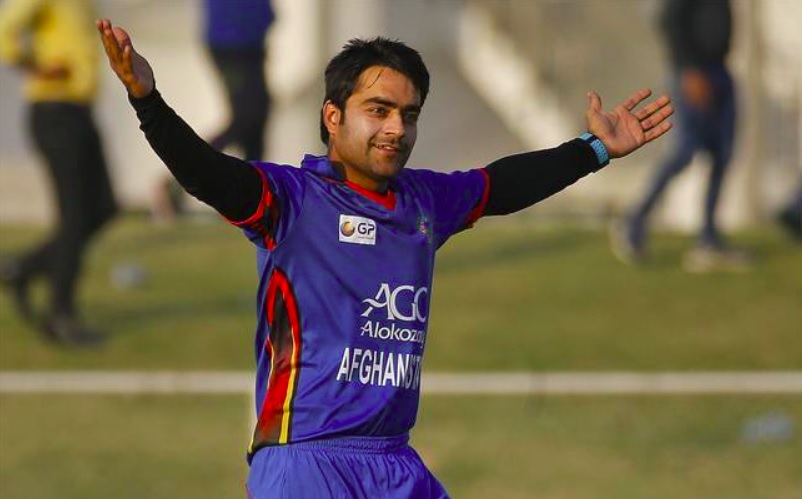 World number one Twenty20 (T20) bowler Rashid Khan is among three more players confirming their participation for the ICC World XI in the Hurricane Relief match against West Indies at Lord's next month.
The 19-year-old Afghanistan star, who helped propel his side to  capture the ICC World Cup Qualifying title in Zimbabwe last month, has been joined by the Bangladesh duo of Shakib Al Hasan and Tamim Iqbal.
England's Eoin Morgan will captain the World XI in the May 31 fixture which will raise funds for five stadiums in the Caribbean damaged by dangerous category five Hurricanes Irma and Maria last September.
Honor to support the Windies
Rashid Khan said it was an opportunity for the cricketing world to give back to the culture that had provided the sport with so much.
"It is a matter of great honor and pride for me and my country that I have been chosen to support one of cricket's oldest and most loyal members," the leg-spinner said. "I don't think it will be incorrect to say that a number of cricketers from this and previous generations were inspired and attracted to cricket due to the heroics of the West Indies sides of the 70s, 80s and 90s.
"And if the West Indies are now looking upon us for help, then there shouldn't be a hesitation for even a second."
Rashid has taken 139 wickets from 96 Twenty20s and 100 scalps from 44 ODI's, and lies second in the ODI rankings.
Tamim Iqbal
Tamim, meanwhile, has been successful across all formats, and will be one of the attractions at the upcoming contest. The left-hander has scored 4 585 in 167 T20s and belted two hundreds, and also averages 38 from 54 Tests and 34 from 179 ODIs.
Contribution to global game unmatched
"The West Indies' contribution to the global game is unmatched and unparalleled, and if the cricket fraternity can get together to play a small role in the rebuilding of their damaged venues following last year's hurricanes, then this is a very small price with hugely positive results," Tamim said.
"Playing at Lord's is itself a great honor for any cricketer. My only international appearance there was in 2010, so I look forward to reliving those memories. Playing with and against some of the best cricketers of this era will only make this occasion better and more memorable."
Shakib Al Hasan
His teammate Shakib is the top-ranked all-rounder in ODIs and third in T20Is, and has also taken 299 wickets from 259 T20s while scoring 4 000 runs.
The Windies will be captained by Carlos Brathwaite and includes superstars Chris Gayle, Marlon Samuels and Andre Russell.