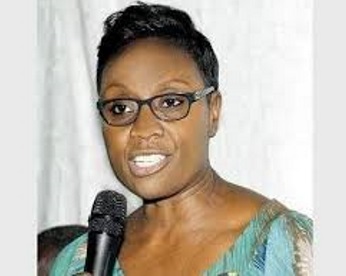 A government legislator, who last year piloted a motion seeking to have abortion made legal by the Jamaican Parliament, says she is a "bit surprised' at the finding of a new opinion poll showing Jamaicans are still strongly opposed to abortions.
The latest RJRGLEANER Don Anderson poll conducted between February 15 and March 3 this year, found that 75 per cent of the 1,000 people questioned did not support the legalization of abortion while even among the 25 per cent who support abortion, 44 per cent felt it should be confined to special circumstances such as rape or incest.
Juliet Cuthbert Flynn, the Parliamentary representative for West Rural St Andrew, who is also a former Olympic silver medalist, said "I am a little bit surprised that at this time in 2019 persons still feel that women should not have the right to choose, to have an abortion.
Women still choosing abortions
"The fact is abortion at this time is illegal in Jamaica, but women are still choosing to have an abortion and most of them are going underground to do this and they are harming themselves," she told RJR radio..
Last year, in piloting the motion, Flynn told legislators that in 2018, she lost a constituent, "a young woman who was in her late 20s", who died due to complications from a botched abortion.
"She was vibrant, full of life and very smart, and I am saddened by what happened. Her death was avoidable and it haunts me to this day. I felt I have a personal responsibility, as a lawmaker, to do something," said Flynn who became a legislator following her success in the 2016 general elections.
Motion still before parliament
The motion is still before the Human Resources Development Committee of Parliament.
The poll also found that among the 25 per cent against abortion, 24 per cent would support it on medical grounds, while 21 per cent would support it under any circumstance.
Seven per cent of those who voiced support for legalising abortion felt that financial constraints constituted a valid reason for having an abortion. Others pointed to fear of inability to manage, interference with work, the principle of the person's right to choose, parental pressure, and unplanned pregnancy.
Flynn, a mother of two, said that the abortion issue is "something I have looked at and many others in the past have looked at and this is the reason why we are trying to make it a legal process".