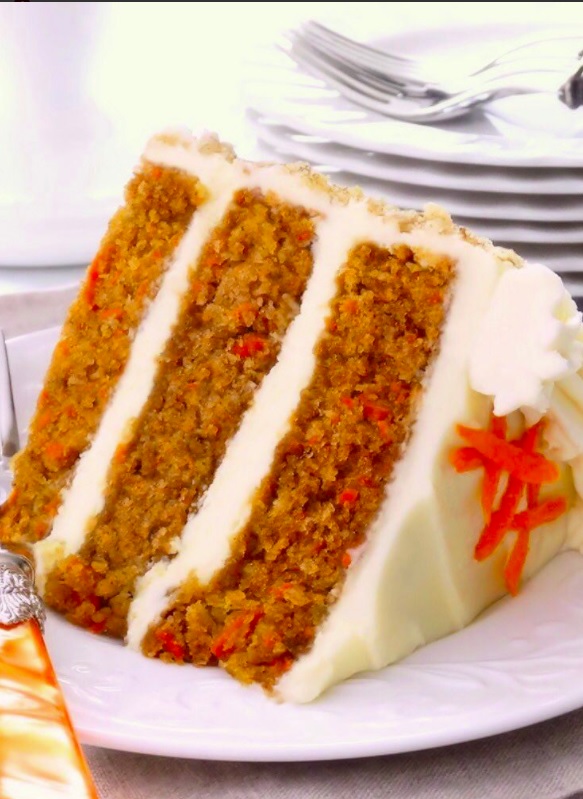 What better way to celebrate February 3rd as National Carrot Cake Day than with this recipe from Grace Foods? You'll end up with a cake that's moist and not mushy, and the best part is you'll have it in the oven within minutes.
Ingredients
10 ounces all-purpose flour
2 teaspoons baking powder
1/2 teaspoon baking soda
2 teaspoons cinnamon powder
3 medium eggs
10 ounces sugar
1 tablespoon vanilla essence
1 1/4 cups Grace Vegetable Oil
8 ounces carrot, peeled and shredded or grated
4 ounces nuts, crushed
4 ounces raisins, soaked
Directions
Pre-heat oven to 180°C/350°F; grease and line a 10-inch cake pan.
Sift together the dry ingredients and set aside.
Using an electric mixer, beat eggs until blended. Gradually add sugar and cream until light and fluffy.
Add vanilla, Grace Vegetable Oil and shredded carrot, beat to incorporate.
Divide the dry ingredients into three, folding in each portion of dry ingredient well with the carrot mixture, before adding the other portion.
Add nuts and raisins and incorporate thoroughly.
Scrape the batter into the prepared pan and bake until the cake springs back when touched lightly (for approximately 45 minutes).
Remove from oven and allow to cool on a cooling rack.