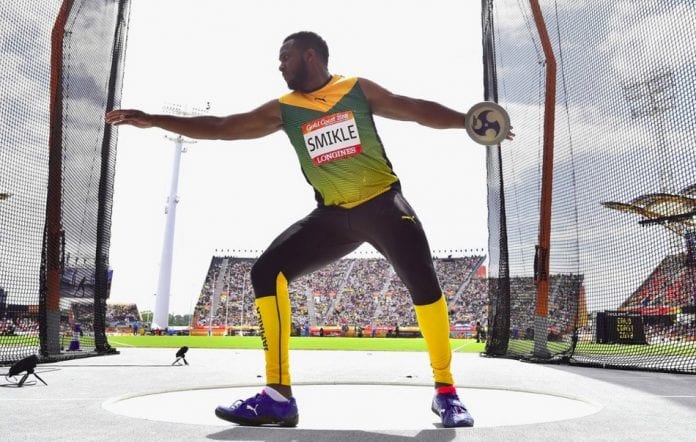 Jamaica's Traves Smith won Jamaica's ninth medal at the CAC Games in Barranquilla, Colombia, on Sunday when he finished third in the men's discus.
It is Jamaica's first medal from the athletics competition that began on Sunday evening.
Smikle, the 2018 Commonwealth Games silver medalist, threw 64.68m but it was not enough to overhaul the effort of Jorge Hernandez Fernandez, who threw a season's best 65.27 to take the silver medal. The gold was won by Mauricio Ortega Giron of Colombia who produced a personal best 66.30m on his first attempt and was good enough to secure the victory.
Smikle said he had mixed feelings about the performance but the two men who bested him got going a lot earlier than he did.
"In the throws you have to get firing from early and you don't know when it's going to happen but for the two competitors that bested me they performed really well," he said.
"64.68, I'm not too happy but I am not too sad. I am grateful and trying to get consistent."
Jamaica's Basil Bingham was fifth with a season's best 60.26m.
Smikle's medal was the fifth bronze medal won by Jamaica at these championships. Its athletes have also won three gold, one silver medal so far.