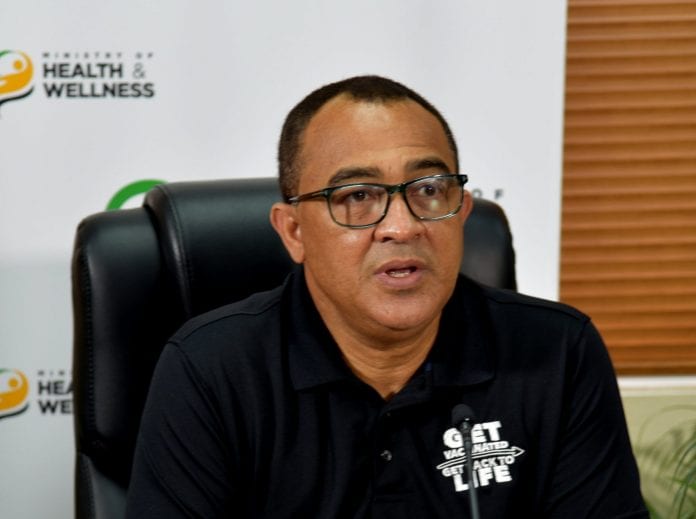 Jamaica is now facing a COVID-19 vaccine shortage, three weeks after receiving over 55,000 doses of the Oxford-AstraZeneca vaccine.
The plane LAND 💥

55,200 doses of the Covid-19 Astra Zeneca vaccines arrived in the island yesterday!

So those for second doses, mark your calendars! Those who are still to get first jab make that appointment!

Our aim is to get you vaccinated so you can get back to life! pic.twitter.com/PTEaBOZHJQ

— Dr. Chris Tufton (@christufton) May 31, 2021
In May, Health Minister Dr Christopher Tufton had said that those doses would have been reserved for persons due for their second vaccine shot this month. But during a press conference last week, Tufton revealed that those vaccines are close to running out and the ministry will now have to prioritize Jamaicans over the age of 50.
Dr Tufton said the country is now at a stage in its vaccination program, where many persons will be turned away when they go to get their shot.
"We are now at a stage in the administration of vaccines when supplies are tightening up. I want to advise the public that it will mean that we have to prioritize in terms of who gets access at this time and certainly over the next two weeks. So what it means is that for the next two weeks, we're going to have to tell some persons "no" when they come to get their first shot, and perhaps a second dose if you're below the age of 50," he said during a digital press conference on Thursday.
Dr Tufton said that the shortage of vaccines is not a problem that is unique to Jamaica. He says the limited availability of vaccines is affecting poor countries around the world.
"It's a difficult management because in a sense, we can't demand and there is no automatic availability. We have a need; we want the vaccines. But, we have to negotiate access based on what is available and the willingness of the manufacturers to make it available," said Tufton.
As for Jamaicans under the age of 50 years old currently due for their second shot, Dr Tufton has assured that they still have time. He says Jamaicans have up to 12 weeks to get their second vaccine shot of the Oxford-AstraZeneca after getting the first.
Dr Tufton said that Jamaica is expected to get additional vaccines from the United States at the end of June. Shipments of the Johnson and Johnson vaccine are also expected to arrive in August.
To date, more than 220,000 Jamaicans have received at least one dose of the AstraZeneca coronavirus (COVID-19) vaccine. Of this number, 51,908 persons are fully vaccinated while 168,758 have received their first dose of the vaccine.