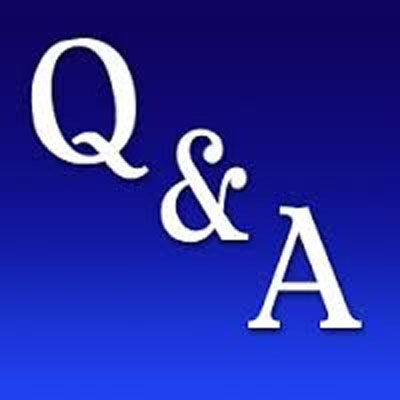 Question: My husband has his green card for over 18 years now and  never filed for citizenship because he can't read. He never wants to talk about it. As his wife I am the only one who knows the truth, his kids don't even know. He is 60 and we got married a few years ago but he can't file for my papers because I came here legal but I let my status lapse. Since he is a resident, we were told I cannot get my green card through him until he is a citizen. We both feel bad about it, I can't drive and I have to take the bus to work and that  sometimes worries me because I hear about immigration raids on busses, so I want to get some help.
I want to find out if there is someplace near Fort Lauderdale where he can go to learn how to read and write. Even if it costs money I don't care, we have to do it. Thank you for all your help.
Answer: Yes, absolutely, nearly every community offers free literacy services to help those who need to learn to read and write, as well as U.S. Citizenship classes to help residents study for the exam. You can find literacy classes for your husband in your area by going online and typing in "adult literacy."
Question: I got my citizenship last month and so filed the 130 form for my wife and her daughter who is 6 years-old. They have been here for a few years out of status after coming her on vacation. my question is this, the letter I got from immigration only has my wife's name on it, not my step-daughters so we was concerned and called the immigration and was told that the application only covers my wife. I don't understand because I listed both names on the application as wife and child. Can you please help us figure this out?
Answer: It's important to understand that there is a big difference in the immigration process between a U.S. Citizen sponsoring a spouse and children, compared with a Resident. Spouses, minor children and parents of  U.S. Citizens are in a special category called "Immediate Relatives", which means that they can immigrate immediately and don't need to wait in visa waiting lines. Each immediate relative is sponsored directly by the U.S. Citizen and no dependents can immigrate along with them. So, when a U.S. Citizen sponsors a spouse and minor child, a separate form I-130 must be filed for each one. This is in contrast to the rules for spouses and minor children of Residents, which allows one I-130 form to be filed which can include the spouse and minor children together to immigrate as a family. The downside is that there is a visa waiting line of 1 ½ to 2 years and spouses and minor children who are inside the U.S. and not in legal immigration status are generally not eligible to obtain a Green Card.
So, in your case, you had no choice but to wait until you obtained your U.S. Citizenship in order to your wife and step daughter so that they can adjust their status inside the U.S. and obtain a green card. However, a separate I-130 must be filed for your step daughter. And most importantly, in order to obtain a green card, both your wife and step daughter must each file a form I-485 (along with forms I-765 for work authorization and I-131 travel permit) in order  to obtain work/travel permits and residency. The filing of only the I-130 for a relative inside the U.S. does not result in any immigration benefits until the residency application is filed. Let us know if you would like us to handle your family's residency cases.