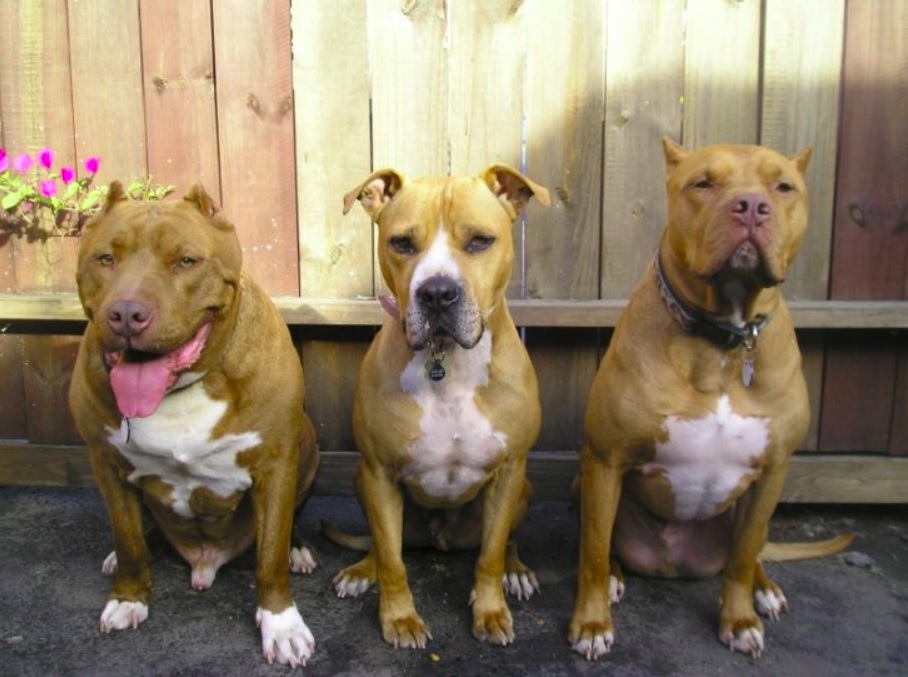 Seven dogs were airlifted out of Bermuda to the United States late Tuesday, after the Bermuda government intervened in finding them new homes rather than allow them to be put down.
The rescue mission for the dogs – all pitbulls, came after Home Affairs' Walton Brown contacted an American animal charity. Breeding pit bulls has been illegal in Bermuda since 2003.
"All of these dogs are illegal dogs and have come into our custody over the past few months.  They are all pit bull-type dogs and therefore a prohibited breed which cannot be rehomed locally. We will assess how this method works and go from there," Brown said in a statement on Wednesday.
"I think it would be very helpful to have this avenue to export animals going forward. It's been an incredible team effort to save these dogs. The dog wardens have worked tirelessly to care for these dogs since they came into their care.
"They handled the daily care of the dogs, the vaccinations, securing the transport crates, socialising some of the dogs and preparing the dogs for transportation," he said.
The mercy flight came as a result of a partnership between the Ministry of Home Affairs and Angels Helping Animals, a Massachusetts-based animal rescue organisation.
Brown contacted the charity several months ago owing to a growing number of prohibited dogs held by the island's animal wardens.
A Home Affairs Ministry spokeswoman said that evacuating dogs is an expensive venture and that the  Angels Helping Animals had pledged to cover the costs with the help of donations and the work of volunteers in Bermuda and the United States.