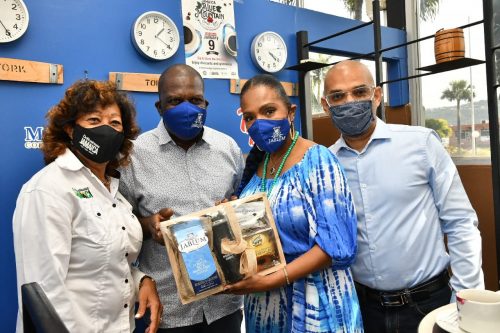 Over the weekend, Jamaica celebrated its third annual 'Jamaica Blue Mountain Coffee Day', with an initiative to boost coffee consumption among Jamaicans.
On January 9, 1967, the first large shipment of coffee arrived in Japan from Jamaica. Japan is currently the largest consumer of Jamaican coffee, buying some 70% of the product per year.
In December 2018, the Japanese government proclaimed January 9th as Jamaica Blue Mountain Coffee Day.
This year's activities featured special tastings at cafes and tours of coffee factories on the island. Jamaican-American actress Sherly Lee Ralph was one of the major participants this year.
The Jamaica Coffee Exporters Association says they plan to do more to promote the world-famous product among citizens and members of the diaspora.
The minister of Agriculture and Fisheries Floyd Green is also aiming to expand the reach of the Jamaica Blue Mountain Coffee brand internationally and increase the production of coffee locally. Green said that while coffee production recorded an increase of 12 percent last year, the aim is to get to 31 percent by 2025.
A number of steps, he said, will be taken to ensure this happens. They include the expansion of nurseries so that farmers have clean and climate-resilient planting material, providing greater technical support to farmers and processors, the exploration of new markets, and ensuring that coffee farmers get a fair price for their product.