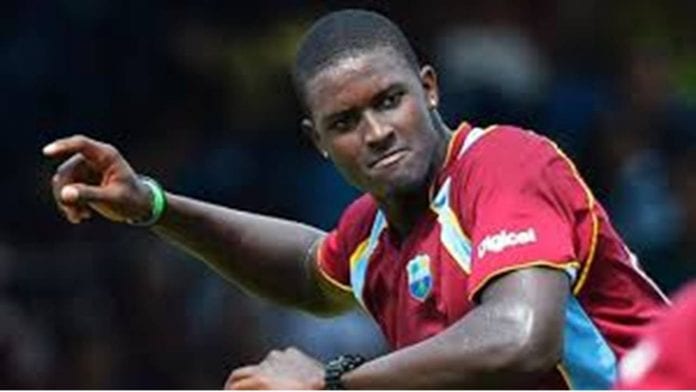 West Indies captain Jason Holder has jumped one place in the latest ICC Test bowling rankings which were released on Sunday.
The 26-year-old is now 12th, inching even closer to a personal milestone of a top-10 spot in the charts, updated following England's dramatic victory over India in the first Test at Edgbaston Saturday.
Holder, a lanky quick, has recently enjoyed upward movement in the ICC rankings, especially following his 16-wicket haul in the two-Test series against Bangladesh last month.
For the first time in his career, his bowling average now stands at under 30 – 29.35 – while he averages 30 with the bat from 34 Tests.
Fast bowler Shannon Gabriel remains the highest-ranked West Indies player at 11th while seamer Kemar Roach lies 20th.
Holder is also fifth in the all-rounders rankings.
There has been no change to the top 10 of the bowling rankings with England's James Anderson still at the pinnacle.
In the Test batting rankings, Windies opener Kraigg Brathwaite remains unmoved in 12th position but has been joined by England's Jonny Bairstow who has climbed four places.
India captain Virat Kohli has dislodged Australia batsman and former skipper Steve Smith at number one following his brilliant hundred in the Edgbaston Test.