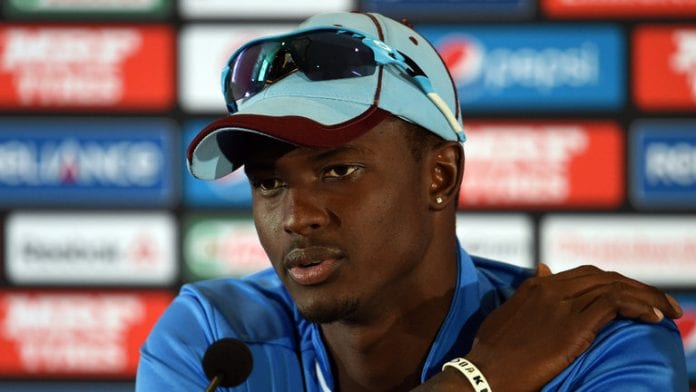 Captain Jason Holder has described leading West Indies in the historic third Test against Sri Lanka as "a special honor," as the Caribbean side prepares to mark 90 years of Test cricket. "It is great to be part of the 90th anniversary of West Indies Test cricket and for me it's a special honor to lead the team in this historic match," said the 26-year-old Barbadian.
Rich legacy
"There is rich legacy in West Indies cricket with many of the greats of the game having graced the West Indies dressing room.
"Just to mention a few – Sir Garfield Sobers, Sir Frank Worrell, Sir Viv Richards, Brian Lara, Malcolm Marshall, Sir Curtly Ambrose and a list of other amazing cricketers who gave their all for our game and made it what it is today."
June 23 marked 90 years to the day when Karl Nunes of Jamaica led West Indies in their first Test against England at Lord's in 1928. That team included some noted pioneers in regional cricket history including all-rounder Sir Learie Constantine, batsmen George Challenor and Clifford Roach, and fast bowler Herman Griffith.
Occasion to pay tribute
"When you look back at the last 90 years we have had some great men perform some great feats. This is an occasion to pay tribute to everyone who has contributed to making our game what it is today," Holder continued.
"The past greats entertained crowds all around the world, and it has been a great journey. As a youngster, I grew up wanting to play Test cricket for West Indies and it's great to play a part in this game which mark a wonderful milestone in our history."
The current Test is the West Indies' 533rd. These  include 169 victories, 187 defeats and 175 draws. They also played a famous tie match against Australia at the Gabba in December 1960.
The current Test match is also the 53rd Test match at Kensington Oval where the Windies have won 24, lost 11 and drawn 17. At home, West Indies have played 242 matches with 86 wins, 61 defeats and 95 draws.
Brian Lara holds batting record
Brian Lara holds the record for the most Test runs with 11 912 in 130 matches followed by Shiv Chanderpaul (11 867 in 164 matches) and Sir Vivian Richards (8 540 in 121 matches).
Lara's monumental 400 not out against England is the highest score in history.
Walsh holds bowling record
Courtney Walsh holds the record for the most wickets with 517 in 132 matches followed by Sir Curtly Ambrose with 405 in 98 matches and Malcolm Marshall with 376 in 81 matches.