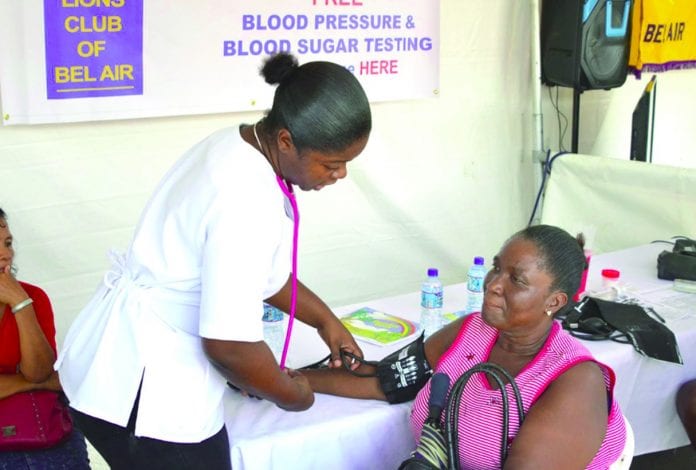 Health ministers from Guyana and Brazil held talks in Georgetown on Friday aimed at establishing a bilateral committee to address the strengthening of health services between the two countries.
Guyana Public Health Minister Volda Lawrence said among the items discussed included collaboration with the School of Medicine of Brazil on antidotes, laboratory exchanges and training in tropical diseases.
Grateful for training
"While we had many other things listed, I would like to indicate also our gratefulness for the training we have received in the public health sector from your country. The persons who have been able to have those experiences and gain the necessary knowledge were able to come back to Guyana to provide immense services to our people," Lawrence told her counterpart, Dr. Ricardo Jose Managaines Barros.
Lawrence noted that Brazil's willingness to assist in the eradication of asthmatics has been welcomed by the David Granger administration.
"We want to ensure by sitting in this part of the world and on your border, that we can also be one of the countries on the list of Pan America Health Organization/ World Health Organization's (PAHO/WHO) to have eradicated this disease."
Enhance health cooperation
The Brazilian health minister noted that the visit will help to advance several agenda items proposed by both countries that will further enhance cooperation on matters relating to health.
"We have a great interest in cooperation regarding border access especially due to Venezuelan migration tourism. We also have cooperation regarding serum for snake bites and we would also like to talk about the attention to the citizens of Guyana in Boa Vista hospital," Dr. Barros said.
He gave the assurance that assistance will be provided to correct shortfalls in the local health system, such as education/training, basic health coverage and structure.