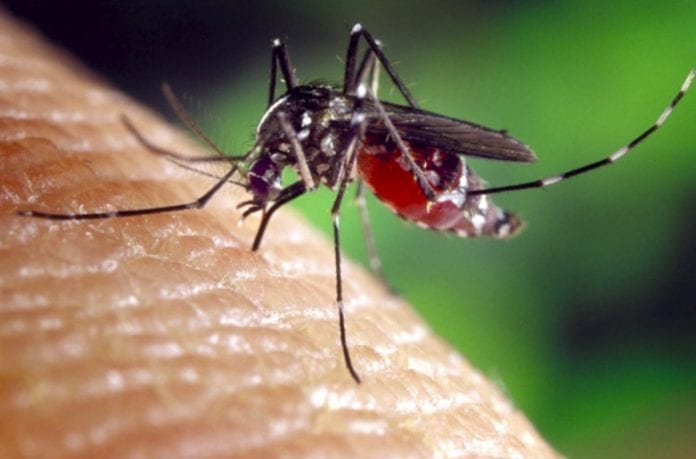 Grenada has launched a program aimed at dealing with the outbreak of dengue on the Caribbean island and has appealed to residents to stop the practice of indiscriminate and illegal disposal of tires, derelict vehicles, household, white goods and other forms of water holding containers at undesignated sites.
Increase in disease noted
Earlier this week, health authorities   confirmed an outbreak of dengue with the Ministry of Health releasing figures showing that an increase in dengue fever as compared to the years 2016 and 2017.
The figures show that in 2016 there were 15 cases, increasing to 45 cases last year and during the first five months of this year, the figure is 107 cases.
The authorities said that the cases were confirmed by tests carried out here and the Trinidad-based Caribbean Public Health Agency (CARPHA).
Symptoms of dengue
Dengue fever is a mosquito-borne tropical disease caused by the dengue virus. Symptoms typically begin three to 14 days after infection. This may include a high fever, headache, vomiting, muscle and joint pains, and a characteristic skin rash.
Health authorities say an ongoing targeted fogging operation, supported by beefed up home inspections and health promotion public awareness activities are among aggressive measures now being taken to deal with the situation.
"The indiscriminate dumping of old tires, derelict vehicles, boats, household and white goods in public spaces in addition to water-holding containers in backyards and bushes has given rise to the proliferation of mosquitoes and mosquito related diseases such as dengue," the Ministry of Health said, urging people  to clean their surroundings and take measures to reduce mosquito breeding in and around their home and in public spaces.