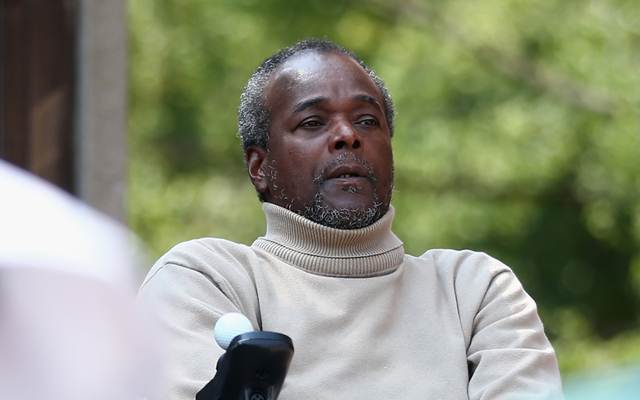 Former West Indies fast bowler Winston Davis was honored by members of the current team during a special event staged on his behalf on Friday night.
Wheelchair bound
The former St Vincent & Grenadies, and Windward islands, captain has been wheelchair-bound since an accident nearly two decades ago. He now lives in the United Kingdom where he played county cricket during his career.
The event was organized by Steve Stephenson a stalwart in the West Indian community in the U.K and staged at a local cricket club.
Also in attendance was Ron Headley, a former West Indies top order batsman and son of cricket icon George Headley.
Wonderful memories
"I want to thank the West Indies team for what they have done for me tonight. Seeing them is great and brings back those wonderful memories of when I played and represented the people of the Caribbean," said Davis.
"I also want to congratulate them on the fantastic win in the recent second Test in Headingley. That was a magnificent performance and filled all of us with joy.
"I urge you to keep working hard and I know we will see many more performances like we saw in that match."
Davis was a member of the all-conquering West Indies in the 1980s under the captaincy of Clive Lloyd and then Viv Richards.
He played 15 Tests and 35 One-Day Internationals and is best remembered for his remarkable seven for 51 against Australia in 1983, which remain the best figures by a West Indian in ODIs.