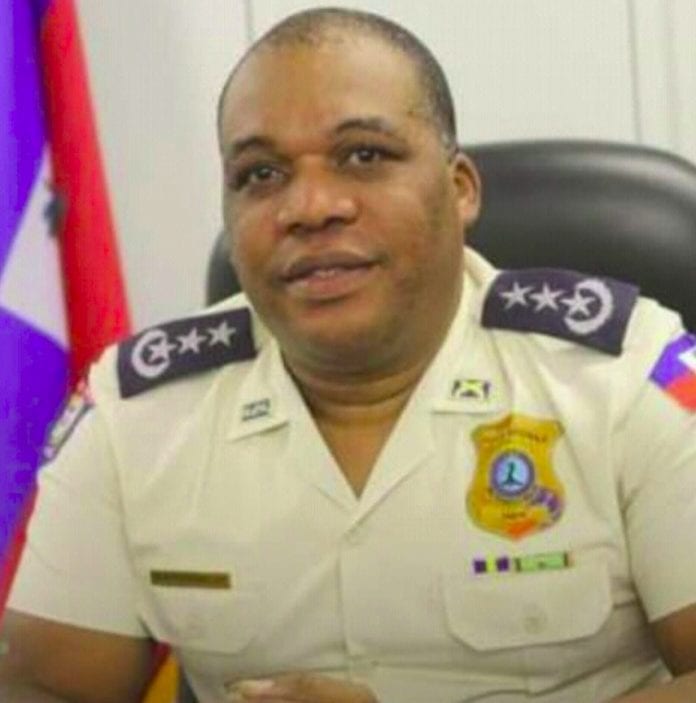 PORT AU PRINCE, Haiti, CMC – The lawyers representing former director general of the Haitian National Police (PNH), Godson Orelus, is threatening to take legal action against an investigating judge probing the importation of illegal arms in 2016, after their client was slapped with several charges related to the seizure.
The nine witnesses, including seven, who failed to answer subpoenas to appear before the investigating judge, are now facing charges ranging from transnational illicit trafficking in firearms and ammunition, smuggling, forgery and forgery, money laundering and criminal conspiracy.
Justice Dieunel Lumeran, the investigating judge of the Court of First Instance (TPI) of Saint-Marc, had been probing the illegal arms that were seized at the Port of St. Marc in September 2016.
The lawyers contend that their client had been asked to appear before the judge as a witness only to be charged later with the crimes. They also said the examining magistrate had refused to decide on their request for denial of justice.
The former West Departmental Director of Police, Vladimir Paraison, who had also been questioned by the judge, had also made a request for his removal on the ground of legitimate suspicion.
The former minister of the interior, Reginald Delva, has become the latest high profile former Haitian official to be questioned in connection with the illegal shipment of arms from the United states in 2016.
Last month, unidentified gunmen fired bullets at the residence of Justice Lumérant,
Customs and police officials had in 2016 carried out a search of a truck loaded with used items from Miami where they discovered and seized a large quantity of weapons, ammunition and various military equipment.
In 2016, two suspects, Klétex Laguerre and Nomie Saül Bata, were arrested after they were accused of complicity in the matter.
In addition, the two men have been arrested in the United States and accused of illegally shipping weapons to Haiti. Three other people are being sought.