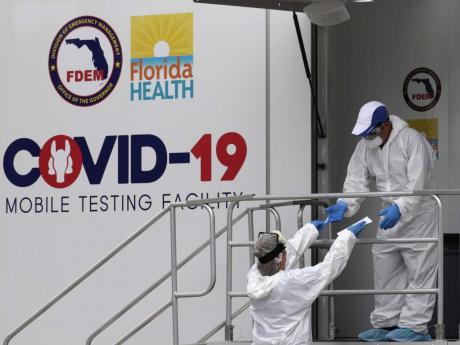 For the third straight day, Florida has recorded less than 8,000 new COVID-19 cases, leaving many residents to think that the state is now over the second wave of the virus.
Today, 245 COVID-19 residents' deaths from COVID-19 were reported, the third-highest total announced in a day since the start of the coronavirus outbreak. The state also added 5,446 new cases.
The new cases follow Monday's 4,752 new reported cases, the lowest for Florida since late June. On Sunday, 7104 new cases were reported.
Florida has not seen less than 8,000 new cases a day since July 7. But of course, this decline is as a result of all the state-supported testing sites being closed last week. The sites closed on Thursday evening due to Tropical Storm Isaias and thus, the number of tests received by the state's health department has decreased over the past three days.
The number of COVID-19 deaths also declined with the number of confirmed cases, after surging and breaking the state record multiple times last week.
Last week, Florida set records for new resident deaths reported Tuesday (186), Wednesday (216), Thursday (253) and Friday (257). The fatalities announced on a given day are not necessarily all from the previous 24 hours.
The state is now up to 497,330 confirmed cases of COVID-19 and 7,402 resident deaths attributed to COVID-19, according to the Florida Department of Health. At least 124 more non-residents have died in Florida, including two more reported Tuesday.