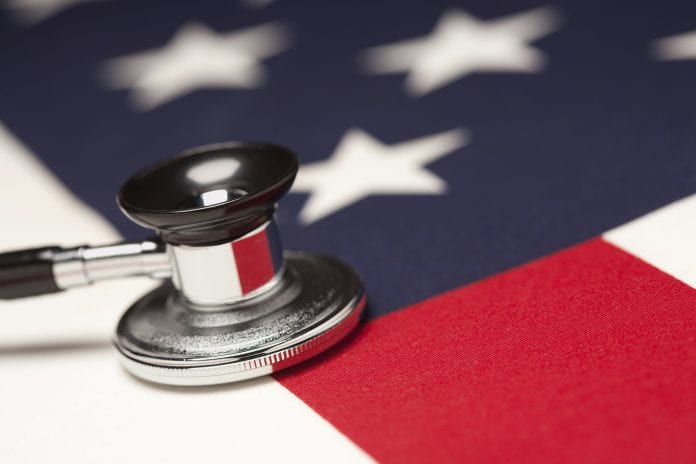 Florida's strong demand for Obamacare continues
According to information obtained from the US Department of Health and Human Services, as of Monday, December 19, the deadline for enrollment, 6.4 million people had enrolled through the federal insurance exchange at healthcare.gov.
As was trending since enrollment began on November 1, Florida led the nation in enrollments on the federal exchange.  The report indicated some 1.13 million Floridians enrolled for health coverage by December 19, a 14 percent increase over the corresponding enrollment period in 2015.
The Miami-Fort Lauderdale region led the state in with 490,425 enrollments, followed by the Orlando-Daytona Beach-Melbourne area with 244,682 and the Tampa-Saint Petersburg area with 214,232.
In a teleconference with the media on Wednesday DHHS Secretary Sylvia Burrell said the 6.4 million enrollees nationally, surpassed by 400,000 the enrollments made last year. Two million of those who enrolled this year were new enrollees while 4.31 million were people renewing their previous.
The DHHS indicated the data released didn't include active plan participation selection and people who were automatically renewed for Jan. 1, 2017 coverage.
In addition to those who enrolled for coverage through the federal marketplace, millions more have enrolled in state run insurance exchanges in 11 states and Washington, D.C.
The comprehensive data for the Nov 1 to Dec 19 enrollment period will be released early in January.
Burrell said the "big takeaway" from the data released was the growth that has taken place, even "among the doomsday predictions" against Obamacare by its opponents, and threats by the incoming Trump administration to repeal the ACA.
According to the Urban Institute Study over 2.4 million Floridians would lose coverage if the law was repealed and not immediately replaced, while nationally the number of uninsured would double from about 29 million to nearly 59 million in 2019
Burwell admitted among the ways Obamacare could be improved includes allowing for a public option in areas where there aren't enough plans for people to choose from; increasing the number of people eligible for the subsidies; and, allowing the federal government to negotiate high drug prices with pharmaceutical companies.