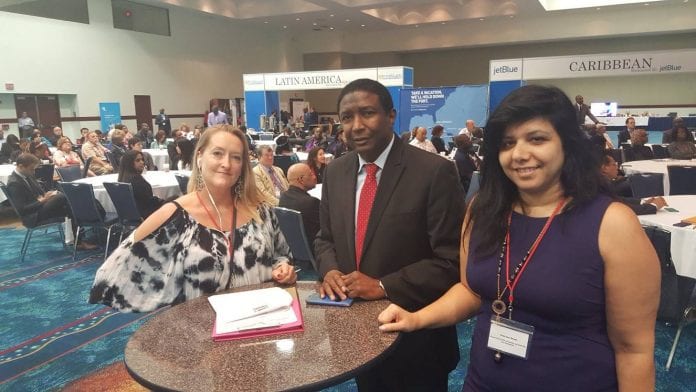 FITCE opens in Broward County today, runs until Oct 20
The  2016 Florida International Trade & Cultural Expo (FITCE) opens today, Oct 19. The annual event will be conducted over a two day period, and hundreds of participants and guests are expected to attend.
According to Broward Commissioner Dale Holness, one of the primary organizers of the event, this year's Expo is expected "to be better than ever." Holness said " If you missed last year's event, which included attendance of over 1,000 people, this is your opportunity to experience two days of panels, workshops, networking, culture, and economic opportunities in Broward County.  Mingle with international delegations, consulates, bi-national chambers, local chambers, cities, countries and
much more."
The objective of the Expo is to position Broward County as the hub of international trade not only in South Florida, but all of Florida, and a key hub in the USA.
The County has the advantage of a major international airport and a major seaport that enhances its position as an international trade hub. The Expo offers a unique opportunity for local business people, and business from the Caribbean and Latin America to establish negotiations for international trade.
The Expo features:
International Trade Expo & Demo Lounges offering an opportunity for businesses to market their products; a Technology/Social Media Lounge; international business matchmaking; keynote luncheons and  VIP receptions; legal, immigration, and customs brokerage advice, and investment visas; educational panel discussions  and multiple workshops; educational and initiatives for long-Term Prosperity, and international food and cultural interactive experiences networking with delegates, consul generals, former Country Presidents; and cultural expositions
The confirmed guest of honors for this year's Expo include:
The Honorable Erwin Contreras, Minister of International Trade and Petroleum for Belize
The Honorable Oliver Joseph, Minister of Economic Development for Grenada
Mr. Noel Tshiani, Country Chair for Africa, World Bank (Washington) and 2016 Presidential Candidate for the  Democratic  Republic of Congo
The Honorable Derrick Simmons, Commissioner of Tourism for the Island of St. Eustatius
Some 30 countries represented by Consul Generals, Trade Commissions and/or Bi-National Chambers.
Admission to the Expo is free to the public.