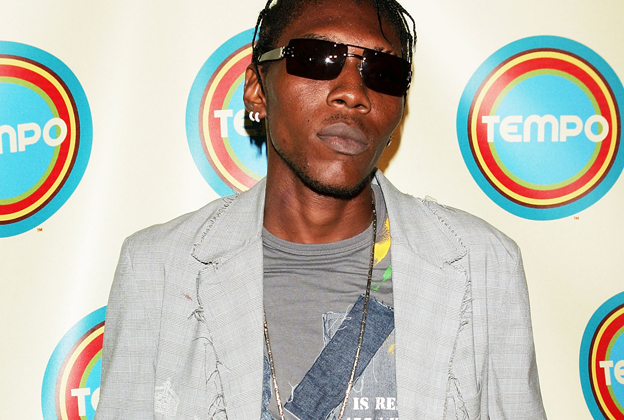 Vybz Kartel turns 42
Dancehall star Vybz Kartel turned 42 on Jan. 7th and despite being behind bars celebrated with a family visit from his kids.  
A rep for his label told dancehallhiphop that he is in good spirits as he marks another milestone in his life and career although he is incarcerated.
Bounty Killer, along with several other affiliated dancehall entertainers including Sean Kingston, Popcaan and NotNice have since wished Vybz Kartel a happy birthday on social media.
Kartel, whose real name is Adidja Palmer, is serving a life sentence for murder. His appeal trial is set for July of this year and he will be eligible for parole after serving 35 years of his sentence.
Semi-Finalists named for Trinidad Chutney Soca Monarch competition
Thirty-four semi-finalists have been named for the Chutney Soca Monarch Competition in Trinidad, set for this Saturday January 13th.
Among those making the list is Nermal "Massive" Gosein, who has created news globally after releasing the controversial song, "Rowley Mother Count."
The competition will kick off at the LIV Nightlife, Gulf View in La Romaine at10 p.m.
Of the 34 semi-final contestants, only 8 will be selected to join the reigning champions for the Grand Final night. Omardath Maharaj and Ravi B are expected to defend their title on January 27th at  the Grand Final.  
Singer James Taylor was among the stars that came out in Hollywood recently to help raise funds for Haiti.  Taylor was part of the 7th Annual Sean Penn & Friends HAITI RISING Gala benefiting the J/P Haitian Relief Organization on Jan. 6, 2018 in Hollywood, California.
Also attending the event were Jeff Bezos, Arnold Schwarzenegger, Tobey Maguire, Casey Affleck, Mark Burnett, Lena Dunham, Sofia Boutella, Brad Pitt and Leonardo DiCaprio, who praised his friend Sean Penn for his work in Haiti.
DiCaprio praise Sean Penn
"He was in Haiti to provide medicine to the sick and suffering people and to clean up the toxic water and sanitation systems in the face of bureaucracy after the earthquake," DiCaprio said. "This type of action speaks to his profound commitment to action to making measurable and tangible differences on the ground. His heart and his commitment are what created JPHRO. It's an incredible organization, and it's known for solving the most complex problems with tangible long-term solutions from communities in Haiti, so thank you, Sean, for your leadership."
James finished the night's performance with his hits "Carolina In My Mind" and "How Sweet It Is" while Madonna donated to the live auction a Jeremy Scott-designed Moschino dress costume she wore on her 2015-2016 Rebel Heart Tour. It was sold for more than $35K and the entire evening raised almost four million.