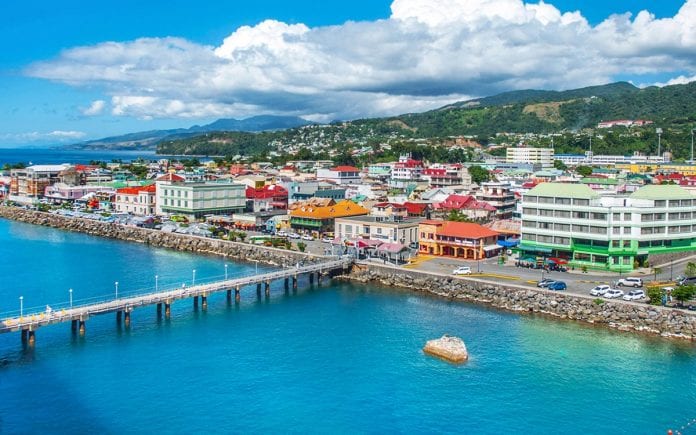 Tourism officials in Dominica say the island has recorded a significant decline in tourist arrivals since the re-opening of its borders in July, and blamed the situation on the ongoing impact caused by the coronavirus (COVID-19) pandemic.
The chief executive officer of Discover Dominica, and the Director of Tourism, Colin Piper, speaking on the state-owned DBS radio said that an estimated 4,000 persons had visited the island during the five-month period.
"Since we opened the borders July 15th I think we have seen about 4, 100 people come into the island. We used to do that in half a month, three-quarters of a month. In February we did 9,000 people," he said, noting that February is a peak month because of the Carnival activities, as well as October when the island stages its Cadence Music Festival.
Piper said 4, 000 people since July "is low and we are at a decline of about 70 to 75 percent of visitor arrivals into Dominica and we have looked at our competitors as well and they are in the mid-60s to high 70's in decline as well.
"So this pandemic is impacting all of us in terms of visitor arrivals into our destinations but we do need to understand that in the Caribbean we do offer a ray of sunshine and hope because we seem to be handling the pandemic a little bit better than some of the first world nations.
"People are still looking to come to the Caribbean, and we just need to make sure that when they think of the Caribbean they think of Dominica," he added.
Piper said that Dominica is experiencing an increase in airlines landing here, adding "from an access perspective what is funny is that we now have more airlines calling into Dominica from different hubs.
"However, the frequency, whereas it would have been done every day it might be done twice a week, but there is an increase in the hubs from which people can come into Dominica," he said, noting that the connections are from Antigua and Barbuda, Barbados and even Trinidad and Tobago as well as the French islands of Martinique and Guadeloupe.
Meanwhile, the ferry service between Dominica and the French islands is due to resume soon with the manager of Val Ferry, Leroy Charles indicating that discussions have been taking place between the French and local authorities.
"The French authorities are now willing to accept Dominicans in the trade movement, they are now finalising the protocols so very soon from now we should be getting good news for those wanting to move across to the French Antilles for several reasons, people wanting to do their medicals and their shopping.
"So discussions are ongoing and I am awaiting an update from the Health Minister (Dr. Irvine McIntyre) to relay to my counterparts in Guadeloupe," he added.
CMC