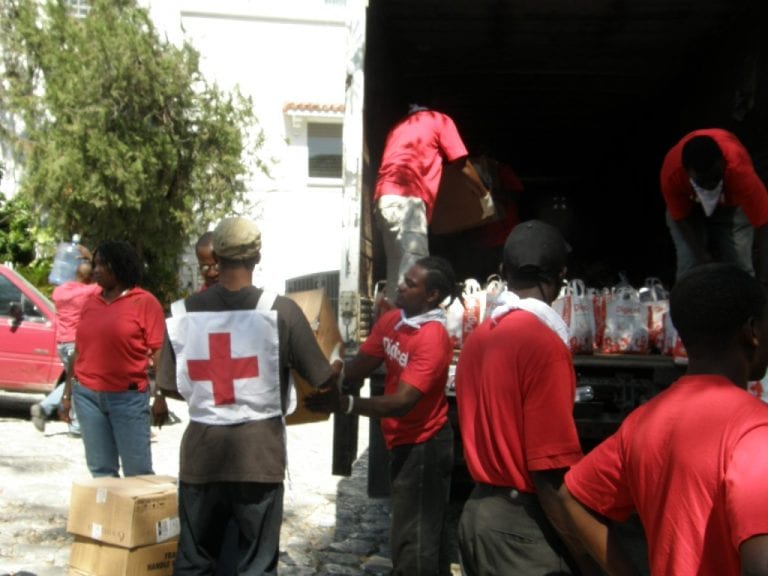 Digicel Launches "Help for Haiti" Project
Digicel announces the launch of its "Help for Haiti" project which intends to provide a safe and convenient option for customers in the US, UK and Canada to quickly provide food relief to Haitian communities affected by the devastating Hurricane Matthew.
The leading telecommunications provider in the Caribbean, Digicel has provided medical supplies, clothing and other important relief items while the Miami office has offered free calls to keep families connected.   This food transfer initiative is an additional outlet provided by their new eCommerce platform REDBARREL, the Caribbean's first online eCommerce company.
"Our main goal is to ensure food supplies are available to help people suffering from the devastation caused by Hurricane Matthew," says Andreina Gonzalez – Digicel Diaspora's Marketing Director. "We have a system in place that will deliver these goods to impacted areas, and understand how time sensitive and crucial it is for residents to have the supplies they need to sustain throughout this ordeal."
Customers can log on to http://go.redbarrel.com/helpforhaiti.html to access four food packages designed to for one or multiple people. Food will be delivered by Haitian retail partner, Jaco Transfer through their local warehouse in Haiti. Customers can also use the site to donate supplies for the general relief effort through Haven, an NGO partnering with the Haitian Government and supported by the Digicel Foundation, to immediately distribute supplies to those most in need.
For more information on how to participate in the "Help for Haiti" Project, contact [email protected].