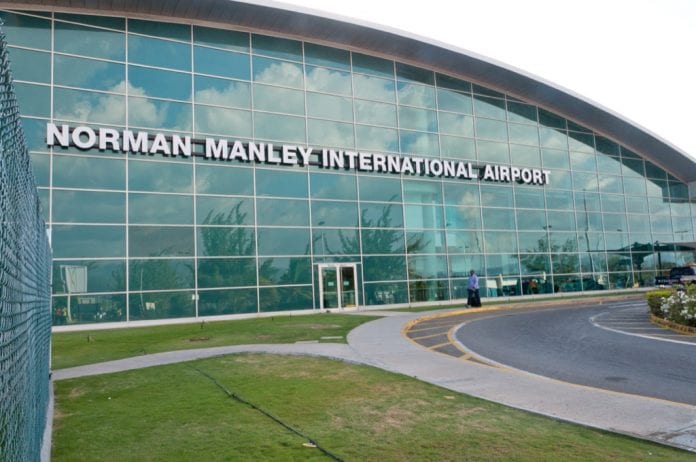 In announcing stricter restrictions to stem new spikes of the COVID-19 virus in Jamaica last Sunday, Jamaican Prime Minister Andrew Holness said all travelers entering Jamaica—Jamaicans and visitors—will be required, effective March 4, to present a negative COVID-19 test, concluded within 72 hours prior to the date of travel, to enter the country.
Prior to the new requirement, only citizens of the United States, Brazil, Dominican Republic, Mexico and Panama, countries Jamaica had classified as high-risk because of high COVID-19 cases, were required to provide a negative test.  
In announcing the new travel requirements, Holness said, "We had great faith that our Jamaicans coming home would have this very high sense of patriotism and understand the pressure that our system would be under, if they were to behave in deviant ways from what we recommend as socially responsible in the pandemic. It has not always been the case that our traveling Jamaicans do this—certainly in the maintenance of the quarantine and it is having an impact on the numbers," he said.
The prime minister pointed that when the government first began its controlled reentry program that included pre-testing for non-Jamaican visitors, the government contemplated applying this requirement to Jamaican travelers, but eventually, they were exempted due to certain considerations.
He noted however that "given where we are where, it (COVID-19) is now a threat to lives…with this new spike…we think it is now justified in these circumstances to require Jamaicans coming home to also present a negative COVID-19 test."
The prime minister also announced business travelers who were always required to present a COVID-negative test, then undergo a PCR test upon arrival in Jamaica at no cost, will now be required to pay for that Jamaican test, due to limitations on the government's budget.
Holness also informed that the restrictions against flights coming directly from the United Kingdom will remain in effect until March 22, 2021.
Negative reactions in the Jamaican diaspora
The response garnered by CNW from Jamaicans in the diaspora to the new travel restrictions is that this could seriously curtail travel to the homeland. 
Gerry Simmonds of South Miami, said she had made several trips to Jamaica over the past six months, having business to attend there. "Although I am an American citizen, I was able to get by the COVID test requirements by traveling as a Jamaican on my Jamaican passport. I guess that won't help anymore. Having to be tested to travel home is one thing, but only 72 hours before travel will be a real deterrent."
Jacquie Rose of Plantation had similar comments. "Getting a test just 72 hours before travel will be a hassle. Trust me, and don't get me wrong, I understand the need for this measure, but I prefer to wait for COVID cases to drop off in Jamaica, and the travel restrictions are lifted before I travel home."
The new measure could also have an additional negative impact on the island's tourist industry.
West Kendall resident, Cuban American Carlos Gutierrez, said he was contemplating taking his wife and two teenage daughters to Jamaica to "spend spring break on the Jamaican north coast. Although I understand we needed to be pretested, having to do this within a short 72-hour window before traveling is not encouraging, then having to be tested again in Jamaica before returning to the U.S. This is too much."