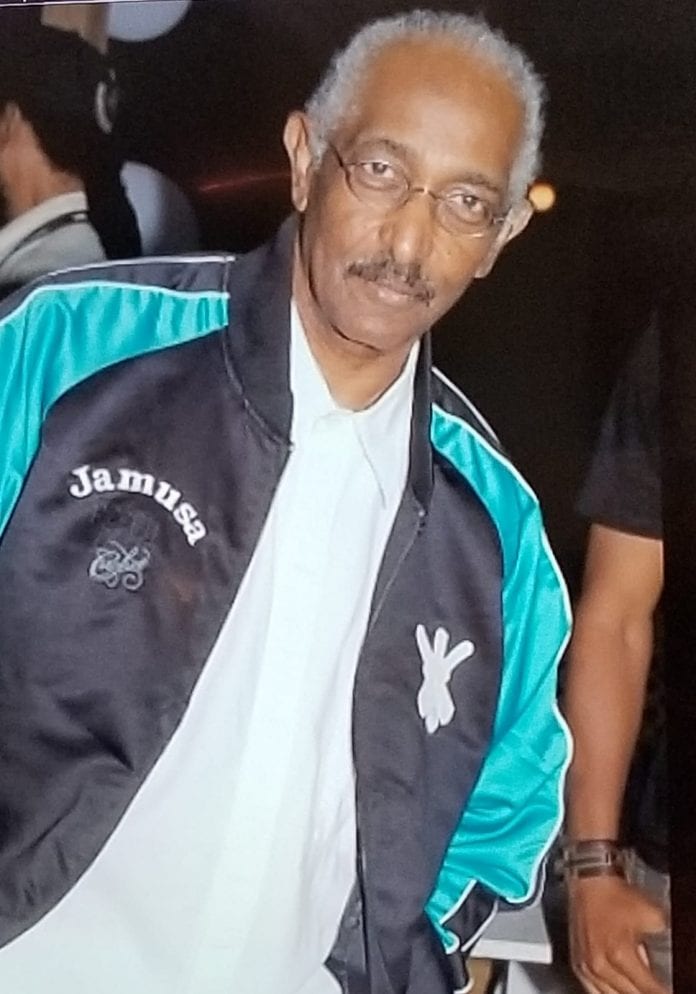 On Sunday, February 24, Denver "Jamusa" Silvera of Mello Canary Sound System, will celebrate 57 years in music. The event, dubbed "Jamusa's 57th Year of Music" will be held from 1pm-10pm at the Central Broward Regional Park in Lauderhill.
Early Days
Silvera was born in Freehill, St. Mary, Jamaica, and grew up in Oracabessa. In 1963, he began his musical journey under the mentorship of the "Great" Jack Ruby.
Developing his love for music at an early age, Silvera relocated to Kingston, Jamaica to further his education at Meadowbrook High School.  Upon graduating, opportunities in U.S. arose for the young musical "spin doctor".
In 1969, Jamusa, as he became known, introduced himself to the musical world through his foray into Brooklyn, New York's nightclub scene, where he first turned on his amplifiers and turntables. The Basement Club known as Carroll Street and the first official Jamaican nightclub, El Tigre, became instrumental landmarks in helping Silvera make his mark. Even the great Winston Blake of Merritone Disco created a song in his honor called, "Carroll Street".
It was during these formative Brooklyn years that Silvera continued to develop his skills to hone his craft. He attended the Career Academy for Radio Broadcasting, and then aligned himself with Carl Simmonds, a record distributor of Trojan Records, prominent radio disc-jockey (DJ), Karl Anthony of RJR in Jamaica, Chin Randy, and the brother of King Tubby, King Stagga.
Jamaican Musical Renaissance
Through the guidance, support and inspiration of these musical legends, Silvera started the first Reggae Radio program on WWRL under the sponsorship of Chin Randy and Karl Anthony. It was during this period that he, he along with King Stagga, began the first "Dub-Cutting" and "Drum and Bass" movement in the music industry.
It must be noted that it was after Silvera and King Stagga's earlier accomplishment, that King Tubby was encouraged to embark on a similar mission in Kingston, Jamaica. Through this partnership, Silvera was selected as the first DJ to play music on the first Jamaican formed sound system, built by King Stagga in Brooklyn, New York. Throughout this period of Jamaican musical renaissance, Silvera continued to upliftment the hearts, souls, minds and feet of Brooklyn, until his return to Jamaica in 1973.
His triumphant return to his homeland allowed him to set up shop right next to the legendary Turntable at the club Top Hat where he remained until leaving for South Florida in 1978.
Conquering South Florida
It was time to conquer South Florida's disco scene. Jamusa soon became a household name in entertainment, not only as a DJ but also as a master of ceremonies (MC). He was now participating in 90 percent of all concerts held in South Florida as an MC, and established himself in the field of entertainment, by working nightclub circles.
Widening his endeavors from the north, down to South Miami, using the Mello Canary Sound System, Silvera could be heard at Club Red Rooster, and Club Secrets. He finally put his stamp on the south, at the famous club of yesteryear, Eclipse. Having dominated the south, Silvera was ready to take over the north, where he was selected as the first DJ to play, in the first Black owned nightclub in South Florida, Studio 44 , which was owned and operated by entrepreneur, Al Isaacs.
Denver "Jamusa" Silvera and Mello Canary had become reputable, recognized and established.
Additionally, Silvera was also instrumental in the production of one of the first major Reggae concerts to be held in Miami – the Third World Sense of Purpose Concert, held at the James L. Knight Center.
Having cemented himself within the entertainment industry of South Florida, Silvera was still not satisfied. He wanted not just Reggae music, but all music, to be a part of the "beat" of South Florida life. The only way to achieve that was through the airwaves.
Silvera, known everywhere as "Jamusa" hosted radio shows on: WDNA in South Miami, WRBD in Fort. Lauderdale, WEDR (99 Jams) and WAVS (1170 AM / 107.9 FM). In addition to being program director at WAVS (1170 am / 107.9 FM), he was instrumental in transforming the musical format from the Latin vibe to the Caribbean flavor.
Fashion & Philanthropy
However, musical entertainment was not Silvera's only interest. He also had a passion for fashion and philanthropy. As he began to root himself in the diverse, South Florida community, he stretched his talents to access the fashion industry. He created the first Caribbean Model Competition, as well as the Caribbean Body Beautiful Contest, and partnered with Ethiopian socialite Frosso Christodolos. Together, they created, promoted and facilitated a massive fashion show, Fashion for Life, with proceeds going to assist famine relief for Ethiopia.
In 2013, Silvera Silvera was honored by Jaria for creating the Southdale Plaza Street Jam with the Mello Canary Disco.  He continued to work, and in 2014 Silvera was presented by Best of The Best with the Lifetime Achievement Award.
In 2018, Silvera was honored by the Broward County's Board of County Commissioners with a Proclamation, January 21st, 2018 Silvera Jamusa Silvera Day in South Florida. "Music is the movement of my life. It's the honest realization of myself," Silvera shares. In 2019, he is still warming the hearts, souls, minds and feet.