Hot Rastafarian Reggae troubadour Chronixx, has shown that he has not drifted far from his dancehall roots with the new single Likes.
The single is the first release from his soon-to-be-released album Chronology which is expected to hit the streets in early Spring this year.
The effort is produced by Soul Circle Music.
The single is produced by the singer himself and is heavily influenced by the dancehall beat and catchy rhymes in his own inimitable style.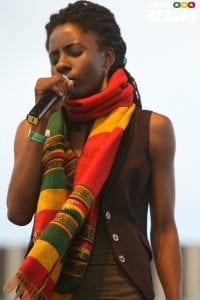 However his message remains poignant as he expresses his thoughts on the present dancehall fixation on social media and the hype that it brings.
Chronixx, is set to embark on a North American Chronology tour to promote the album from March 2 until April 30 with his Zincfence Redemption band.
Other artistes who will accompany him on the musical excursion with the rising entertainer are Jah9, Jesse Royal, Kelissa and Max Glazer.