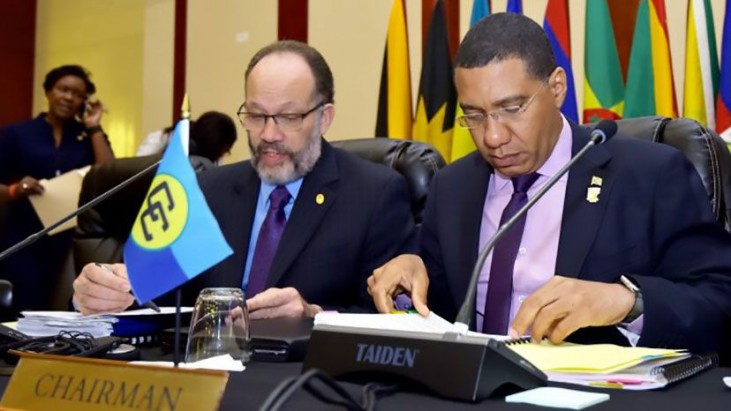 The Secretary-General of the Caribbean Community (CARICOM), Irwin LaRocque has told Jamaica's Prime Minister Andrew Holness that the margin of his votary in the September 3 general election "is a clear indication that Jamaicans are satisfied with your leadership over the past term".
Holness led the ruling Jamaica Labour Party (JLP) to its first-ever consecutive victory in a general election since 1967 when it trounced the main opposition People's National Party (PNP) by a 48-15 margin.
In his congratulatory message in which he gave Prime Minister Holness the assurance of CARICOM's full support, LaRocque said Jamaicans are also satisfied with " the prospects for their future based on the policies and programmes that your administration has been advancing.
"As you begin this new term of office, you can be assured that the Caribbean Community and its Secretariat offer full support, as your government continues its efforts to further the development of Jamaica to the benefit of its citizens and the wider Community.
"I look forward to welcoming you once again as a member of the Conference of Heads of Government as you continue your service to Jamaica and the Region," the Secretary-General said.
Jamaica is the latest CARICOM country to have held general elections this year, following Guyana, St. Kitts-Nevis, Suriname, Trinidad and Tobago and the British Overseas Territory of Anguilla.
Voters in Bermuda, another British Overseas Territory and Belize are due to vote for a new government in October and November.
CMC