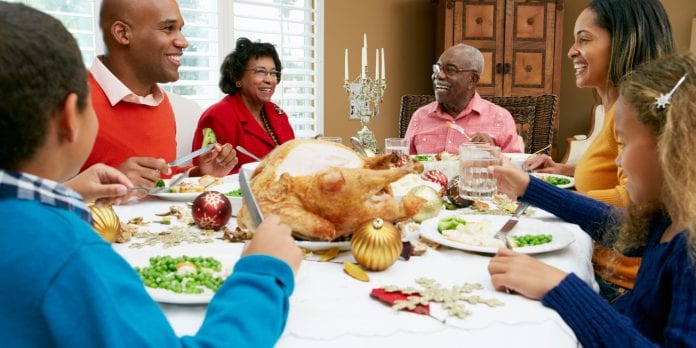 Caribbean-Americans in South Florida celebrates Christmas in Caribbean traditions
Christmas is almost here in South Florida, and the Caribbean-American community, a Christian community, is ready to once more celebrate the birth of Jesus Christ.
Not unlike their compatriots still living in the Caribbean region, Caribbean Americans are busy carrying out similar traditions.
People have shopped for gifts for family and friends even if they have to incur new debt. As Jamaican-American Judith-Ann Mayberry of West Kendall said, "I just cannot let Christmas come and I don't present gifts to family members, friends and co-workers. No matter how small I always give gifts. That is the spirit of Christmas."
Earlier this week and on Saturday, Christmas Eve, lawn mowers were buzzing, and residents were painting curbsides and fences on a street in the eastern region of Miramar, were the neighbors are mainly Caribbean. Stafford Richardson, originally from St. Lucia, said, "We have to spruce up the place for the Christmas, and coming New Year. This is what we do back home at Christmas. Why should it be different here in America?"
Inside his home, where Richardson lives with his wife Beverly and three daughters, the women were busy baking ham, Christmas cakes, and brewing sorrel with ginger. Although sorrel is thought to be peculiar to Jamaicans at Christmas, other Caribbean nationals in South Florida have turned to this delicious beverage at Christmas.
At the Island Restaurant in West Kendall, shoppers rushed in on the eve before Christmas Eve to buy ingredients for Christmas Eve and Christmas Day dinners. Mertha Beswick of Trinidad and Tobago bought pounds of pigs-tail, which she said was to cook "Callaloo." While a Jamaican woman in the store questioned how, what she thought was the spinach-like product which Jamaicans regularly cook with codfish, could be cooked with pigs-tail, the Trini explained in Trinidad and Tobago Callaloo was a traditional Christmas Dish. She explained the dish was a mixture of pigs=ail, crabmeat, spices, and yes, callaloo, stewed, or cooked into a soup.
Even with the heavy shopping, sprucing up of yards, and homes, and the heavy cooking, Caribbean-Americans plan to attend traditional Christmas Eve services, and with Christmas Day falling on a Sunday this year, attending church on Sunday.
Laureen Barnes, 65, says the older she gets is the more profound the significance of Christmas, the birth of Christ, means to her. "To me the best, most meaningful aspect of Christmas is to be in church on Christmas Eve night, singing Carols, and once more hearing the sermon related to the birth of Jesus Christ. This message, especially in the environment of so much turmoil, is a source of so much peace, especially when the lights in the church, are dimmed, the congregation light candles, and in unison sings, "Silent night, Holy night." Yes, for me that's Christmas."'