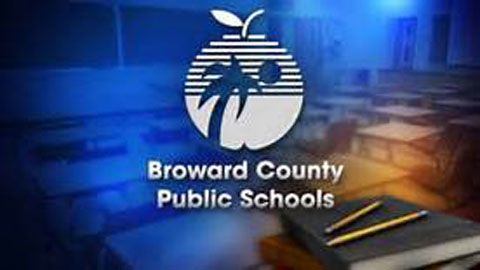 Broward County Public Schools (BCPS) will host its third annual College Fair on Monday, October 9, 2017, from 6 – 9 p.m., at Nova Southeastern University's Rick Case Arena at the Don Taft University Center, 3301 College Avenue, Fort Lauderdale, FL 33314.
As the process of applying to and selecting a college becomes more and more competitive and complex, students and parents need all the help and information they can get.
The event will be free and open to the public.
In a statement BCPS said attending the College Fair is an excellent opportunity for students and parents to explore their options for post-secondary and higher education, and learn about financial aid and admission requirements.
Representatives from more than 125 colleges, universities, technical schools and all branches of the U.S. military will be at the College Fair to share information and answer questions about their institutions.
Thousands of students and parents attending the College Fair will meet one-on-one with admissions representatives from a wide range of public and private, two-year and four-year colleges and universities. Participants can attend workshops on finding money for college and navigating the college admissions process.
Various workshops will be conducted in Spanish, Portuguese and Haitian Creole. Interpreters will also be available.
In addition, a counseling and resource center at the College Fair will offer students and parents personalized assistance and information on the SAT, ACT, FAFSA, Bright Futures Scholarships and more. College representatives, high school counselors and advisors will be on site to provide assistance and answer questions.
Students with special needs can learn about programs and services at colleges and universities for students with disabilities.
Broward County Public Schools (BCPS) 2017 College Fair provides valuable resources for students and parents attempting to navigate the college admissions process.
For a complete listing of colleges and universities participating in the College Fair, workshop topics and more, visit browardschools.com/collegefair.