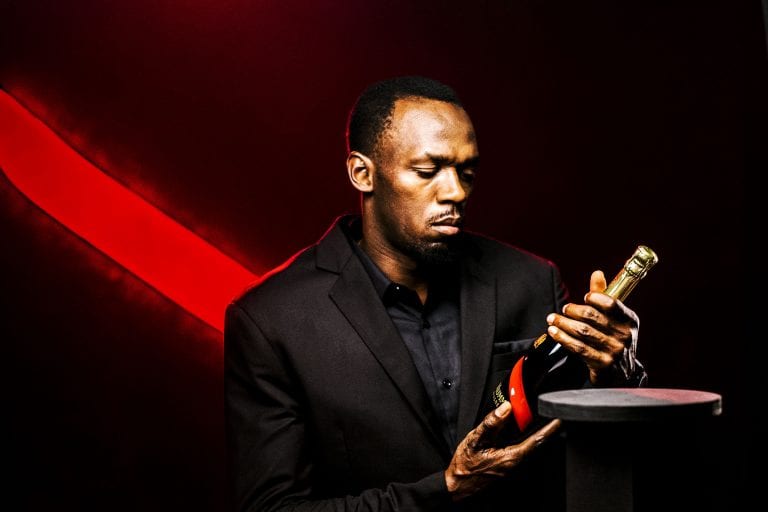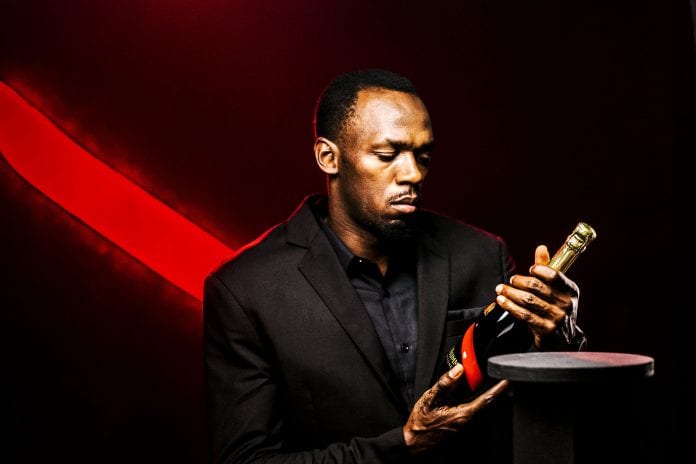 The latest man in the world, Jamaica's Usain Bolt has taken on a new role with French champagne company, Maison Mumm as its Chief Entertainment Officer.
"Maison Mumm is proud to announce the special appointment of Usain Bolt, one of the world's most daring and decorated athletes, as the newest CEO – chief entertainment officer," the company stated on its website.
Bolt, who publicized the Mumm's appointment with a video posting to his Facebook page on Friday, was appointed to the position in November and will see Bolt taking the lead in ideating unique ways to bring celebrations to consumers in the markets which the international company operates. Founded in 1827 the company is owned by Pernod Ricard, one of the largest and most distinguished champagne providers in the world.
The athlete will spearhead initiatives to increase the brand's image across the world and ultimately aid in efforts to make Maison Mumm the top champagne brand here in the United States.
"I'm honoured to take on the role of CEO for Maison Mumm and to show the world what it means to celebrate and entertain in daring ways. My number one mission will be to enhance Mumm's legacy in celebrating victories in stunning ways, and I'm very excited to invite all my fans around the world to raise their glasses with me," Bolt stated.